Low Cost Dentist in Toledo, OH
Dr. Nadeem Khan at Great Smiles Family Dentistry offers low-cost dental services to patients who are looking for an affordable dental service clinic for all of their dental needs. Call us today for more information! We are conveniently located at 4646 Nantuckett Drive Toledo, OH 43623.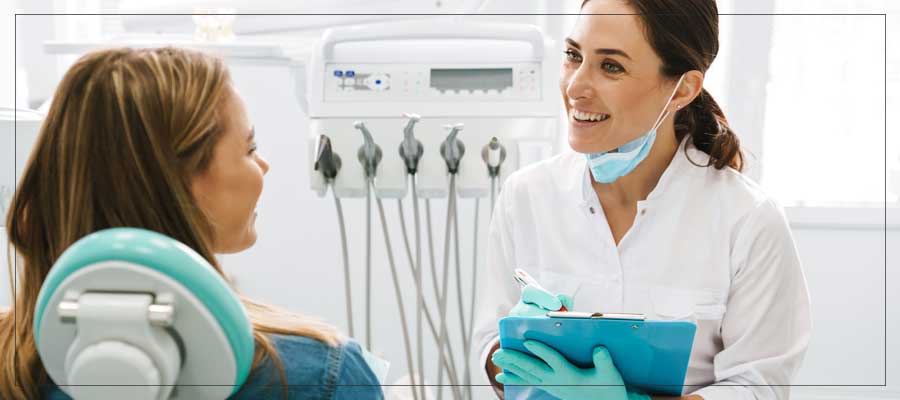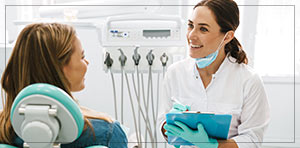 Table of Contents:
Can you go to the dentist if your budget is low?
Do you get quality care at a low-cost dentist?
What dental services can we get?
Where to find a low-cost dentist in Toledo Ohio?
Can you go to the dentist if your budget is low?


You can! We want you to be able to get the proper dental care you need, as it's not only going to help your oral hygiene but your overall health. Many clinics have uninsured payment plans available, which provided payment structures like financing options that allow you the chance to make reasonable monthly payments towards outstanding dental bills.
 
Many dental clinics offer different costs including new patient offers, sliding-scale fees, and financing options available. At Great Smiles, we have special offers that continuously come up that many can use, as well as financing options available that make it easy, and affordable for patients who do not have the budget for their entire family to get dental care completed.
Do you get quality care at a low-cost dentist?


At Great Smiles Family Dentistry, we strive to provide the best quality care to our patients regardless of their financial situation. Our main focus is on preventative dental care when you visit our clinic. This is not only to prevent dental costs in the future but help our patients have more time with their family and loved ones without pain or fear of needing dental treatments completed.
 
With the help of a dental hygiene routine at home and regular dental visits, you will notice a significant improvement in your dental hygiene. We want the families that visit us for their dental care needs to feel comfortable, happy, and cared for. We strive to be the top family dental clinic providing top-quality dental care at a low cost, this means your family will receive quality dental care when you need us.
What dental services can we get?


Great Smiles Family Dentistry provides Cosmetic and Preventative Dentistry services to Toledo, OH, and surrounding areas. The main dental services that we provide at our clinic that can be completed with financing options or at a low-cost include:
 
• Invisalign

Invisalign is a clear aligner system that is custom-created based on molds of your teeth, it allows you to gently move the teeth into a straighter position.
 
• Dental Braces

Dental braces are dental tools that correct issues with the teeth like crooked teeth, crowding, and teeth that are not aligned or straight.
 
• Dental Implants

Dental implants are a prosthesis that edges the bone of the jaw or skull to help support another dental prosthesis like a bridge, crown, denture, or facial prosthesis or to even act as an orthodontic anchor.
 
• Dental Dentures

Dental dentures are a prosthetic device that was created to replace missing teeth and is supported by the surrounding hard and soft tissues of the oral cavity.
 
• General Dentistry

General dentistry focuses on the health of your teeth and gums. The main focus is to prevent, diagnose, and treat dental issues early so you can enjoy oral comfort and health.
 
• Cosmetic Dentistry

Cosmetic dentistry is used for any dental work that will help to improve the appearance of your teeth and/or bite. The main focus for improvement when it comes to cosmetic dentistry is the color, position, size, shape, alignment, and overall smile appearance.
 
• Jaw Muscle & Joint Conditions

Jaw muscle and joint conditions can cause a lot of stress and pain within the joints and muscles that control the movement of the jaw.
 
• Dental Sedation

Oral dental sedation is a procedure that involves the use of sedative drugs via an oral route to facilitate a dental treatment and reduce your anxiety related to the dental experience.
 
• Sleep Apnea Dentistry

Sleep apnea is the screening, diagnosis, and management of sleep-related breathing issues, this may include snoring obstructive sleep apnea, and the use of oral appliance therapy.
 
• Gum Disease Treatment

Gum disease treatment will use topical or oral antibiotics to help control the bacterial infection.
 
• Sport Guards

Sports guards are a thick plastic device that is fitted over the teeth like a dental tray would form to the teeth, mouth, and gums. These are created as an impact barrier between the lower and upper teeth.
 
• Gingivitis Treatments

Gingivitis treatments will include a professional dental cleaning which will remove any and all traces of plaque, bacterial products, and tartar. This procedure is known as root planning and scaling which is common for gingivitis treatments.
 
• Pediatric Dentistry

Pediatric dentistry deals specifically with children from birth to adolescence for dental services.
 
• Teeth Whitening

Teeth whitening consists of bleaching the teeth in a process to lighten the color of the teeth to a whiter, brighter smile. Teeth whitening is a cosmetic procedure that is done due to teeth yellowing over a period of time.
 
• Emergency Dental Visits

Dental emergencies are categorized as any situation where the life of a tooth is in immediate danger.
Where to find a low-cost dentist in Toledo Ohio?


An easy option is to use a search engine like google or bing and use common searches including:
 
"Low-cost dentist near me"
"Low-cost dentist near Toldeo, OH"
"Low-cost dental services near me"
 
Or you could book an appointment with Great Smiles Family Dentistry located in Toledo, OH, as our clinic offers low-cost dental services to patients in Toledo, OH, and surrounding areas. We serve patients from Toledo OH, Oregon OH, Ottawa Hills OH, Perrysburg OH, Woodhurst OH, Sylvania OH, and Shoreland OH.