Toledo OH Sports Mouthguards
Great Smiles Family Dentistry provides sports guards to protect your teeth while you are playing sports. Call us for more information. We are conveniently located at 4646 Nantuckett Drive Toledo, OH 43623.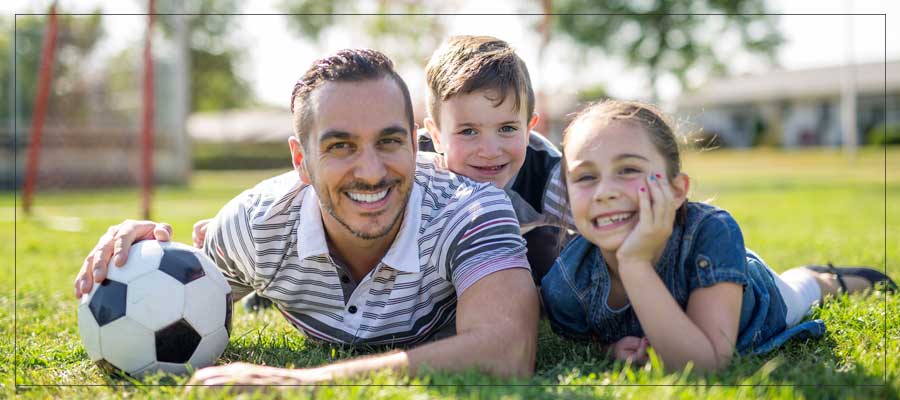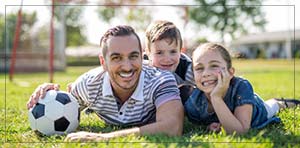 Table of Contents:
Dr. Khan, DDS makes a variety of custom-fitted sports mouth guards to fit your athletic needs.
Who needs a mouth guard?
Why use a mouth guard when playing sports?
I wear braces. Can I wear a mouth guard?
Mouthguards are coverings worn over teeth, and often used to protect teeth from injury during sports. Mouthguards in Toledo, OH have become a standard in many sports where deliberate or accidental impacts to the face and jaw may cause harm.
Ice hockey, field hockey as well as football and lacrosse are required to wear sports mouth guards by the NCAA. The American Dental Association shows that mouthguards are extremely effective in preventing facial injury in contact and non-contact sports and recommends mouthguards be used in 29 sports including basketball, gymnastics, martial arts, skateboarding, soccer, softball, volleyball, water polo, weightlifting and wrestling. At Great Smiles Family Dentistry in Toledo, OH Dr. Khan, DDS will create a custom fit sports mouth guard for your recreational activity and athletic needs.
Dr. Khan, DDS makes a variety of custom-fitted sports mouth guards to fit your athletic needs.


Mouthguard effectiveness in the prevention of dental trauma increases with custom fitted protectors. Custom-fitted mouth protectors are individually designed and made to create the best-fit mouth protector for your athlete needs. First, Dr. Khan will create an imprint of your teeth. Then using a special material, will mold a custom fitted mouth guard just for you. This custom-made mouth guard may be more expensive than the other types, but it provides the most comfort and protection.
Who needs a mouth guard?


Adults and children who play contact sports such as soccer, football, basketball, boxing, ice hockey, lacrosse and field hockey should use a mouth guard. However, even those participating in noncontact sports (for example, gymnastics) and any recreational activity (for example, skateboarding, mountain biking) that might pose a risk of injury to the mouth would benefit from wearing a protective mouth guard.
Why use a mouth guard when playing sports?


Mouthguards may also prevent or reduce harm levels of concussion in the event of an injury to the jaw. Because accidents can happen during any physical activity, the advantage of using a mouth guard during sports is that it can help limit the risk of mouth-related injuries. Mouth guards can also help to prevent chipped or broken teeth, nerve damage to a tooth, or even tooth loss.
I wear braces. Can I wear a mouth guard?


Yes. Since an injury to the face could damage braces or other fixed appliances, a properly fitted mouth guard may be particularly important for people who wear braces or have fixed bridge work. Dr. Khan can recommend a mouth guard that will provide the best protection for your special mouth work. An important reminder: do not wear any orthodontic retainers or other removable appliance during any contact sports or during any recreational activities that put your mouth at risk for injury.

Generally, mouth guards cover your upper teeth only, but in some instances (such as if you wear braces or another fixed dental appliance on your lower jaw), Dr. Khan will make a mouth guard for the lower teeth as well. Dr. Khan can suggest the best mouthguard for you. An effective mouth guard should be comfortable, resist tears, be durable and easy to clean, and should not restrict your breathing or speech.

Great Smiles Family Dentistry is located at 4646 Nantucket Drive Toledo, OH 43623 inside the Nantucket Medical Plaza. There is plenty of parking just outside of our building we share with several other great businesses. Our hours are:

• Monday – 8 am to 6 pm
• Tuesday – 8 am to 6 pm
• Wednesday – 8 am to 1 pm
• Thursday – 8 am to 5 pm
• Friday- 8 am to 12 pm

Evening appointments are also available. While we accept most major dental insurances, please check with your insurance to see if a mouth guard is covered by your policy. Questions about mouth guards, other services we offer, or would you like to make an appointment? Call our friendly staff today. We serve patients from Toledo OH, Oregon OH, Ottawa Hills OH, Moline OH, Woodhurst OH, Harbor View OH and Shoreland OH.

We look forward to meeting you and helping you achieve a great smile at Great Smiles Family Dentistry.