Invisalign Orthodontists in Toledo, OH
Invisalign is a popular method of straightening crooked teeth. For Invisalign Orthodontists, Visit Great Smiles Family Dentistry. Call us for more information. We are conveniently located at 4646 Nantuckett Drive Toledo, OH 43623.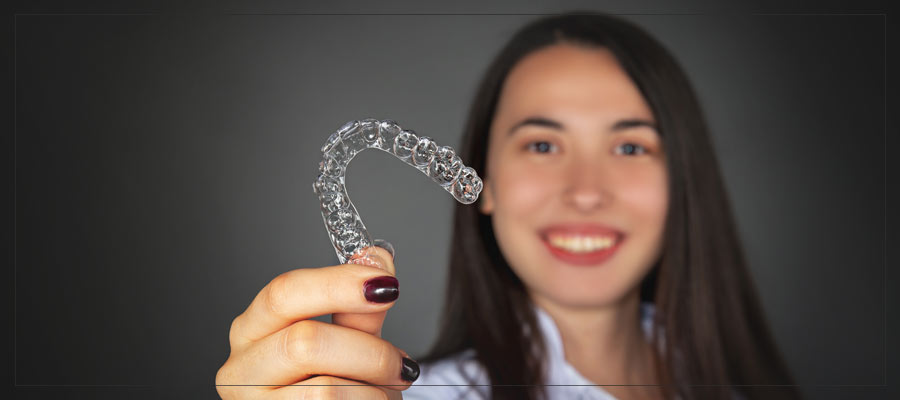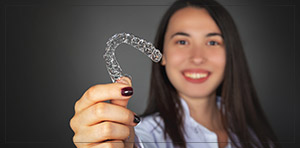 Table of Contents:
Is Invisalign the answer for you?
Why choose Great Smiles Family Dentistry for all my dental needs?
Do you find yourself feeling embarrassed and very self-conscious about your teeth and smile? Are you trying to cover or hide your smile because of the appearance of your teeth? Have you already been through the metal braces experience and are unhappy with teeth that have shifted again? Then it is time to say goodbye for good to those crooked teeth. Instead, it is finally time to reveal a beautiful, new, "smiling", you. But does the idea of a mouth full of sharp, painful, metal braces make you cringe? You are not alone! At Great Smiles Family Dentistry, we are committed to helping you gain the confidence you deserve to show off that beautiful smile. We offer an amazing alternative to those metal braces. Say "hello" to Invisalign. Dr. Nadeem Khan is proud to be a Valued Invisalign Provider (VIP). Is Invisalign treatment the answer for you? Why not choose Great Smiles Family Dentistry for all my dental needs?
Is Invisalign the answer for you?

Invisalign is a type of orthodontic treatment that allows you to achieve straight teeth without the pain and embarrassment of typical metal braces. Malposition of teeth not only affects your physical appearance but also can cause the enamel on your teeth to wear down prematurely. Invisalign offers invisible aligners that will gently correct the position of your teeth and help them stay in place and function properly. No one even has to know that you are wearing braces. Unlike traditional metal brackets, the Invisalign process is virtually pain-free. Traditional braces leave you with a number of restrictions on what you can eat and how you can eat it. An Invisalign advantage is that you can simply remove your aligners before eating and then you can enjoy all your favorite foods. Invisalign aligners are able to correct oral conditions such as crowded teeth, an overbite, underbite, crossbite, gap in teeth, open bite, and overall straighten teeth. Each set of aligners is specially customized for your needs using the most advanced materials available. Dr. Khan, DDS is a Platinum Invisalign Dentist who is here to help you determine if Invisalign is the right fit for you. A consultation with the knowledgeable Dr. Khan, DDS will provide you with your own customized treatment plan option. A Precise Digital Scan means you don't even have to go through the goopy teeth mold fittings. Dr. Khan, DDS will be there each step of the way as he works with you and each necessary set of aligners to ensure you achieve the best permanent results. Invisalign might be just the answer you or a member of your family has been looking for.
Why choose Great Smiles Family Dentistry for all my dental needs?

Here at Great Smiles Family Dentistry Dr. Khan, DDS and his dentistry team have a passion and commitment to helping you look and feel your very best. With decades of dentistry experience Dr. Khan, DDS wants to help you and your family to achieve the smile you have been looking for. Being extensively trained in the Invisalign treatment system Dr. Khan, DDS is the perfect choice for all your Invisalign needs. Great Smiles Family Dentistry is the better choice for you and your family. Toledo's own Dr. Nadeem Khan, DDS is one of America's top Dentists. Throughout his years of dentistry, he has also focused his practice on general, pediatric, and cosmetic dentistry. Your own clear brace experts at Great Smiles Family Dentistry are located at 4646 Nantuckett Drive Toledo, OH 43623. Stop looking for an orthodontist near you and visit our website and schedule your free consultation right away or, you can call us and speak with a member of our family dental team. We serve patients from Toledo OH, Oregon OH, Ottawa Hills OH, Moline OH, Woodhurst OH, Harbor View OH and Shoreland OH.