Affordable Dentist in Toledo, OH
Great Smiles Family Dentistry Located at 4646 Nantuckett Dr Toledo, OH 43623 Specializes in Family and Cosmetic Dentistry. With Over 20 Years of Experience, Dr Khan D.D.S is One of Greater Toledo's Best Dentists. Call us for more information.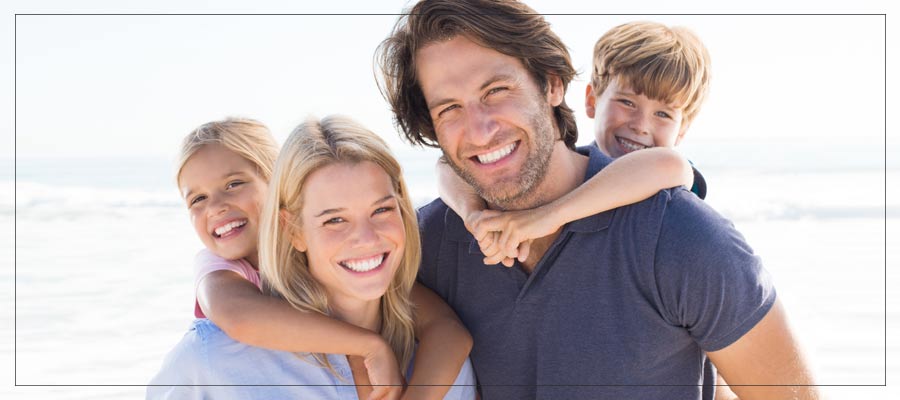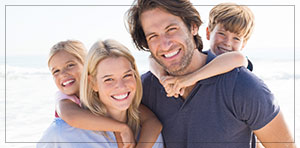 Finding the right dentist near me can be a difficult task, especially if you are new to the Toledo area. At Great Smiles Family Dentistry, we know how important your dental hygiene is, and how necessary it is to have an experienced dentist to help you with all of your dental needs. Dentist Nadeem Khan has over 20 years of experience and is a top Toledo dentist. Nadeem Khan, DDS has been practicing dentistry since 1995. He is a talented and caring dentist who has a passion for general dentistry, especially cosmetic dentistry as well as pediatric dentistry. When it comes to your oral health, you're in the right place. Dr. Khan's inspiration for becoming a dentist came from the enjoyment of working with his hands along with meeting people. Whether you're in need of a minor, major or emergency dental procedure, Dr. Khan, DDS in Toledo, OH is dedicated to helping you find your perfect smile.
Our dental office is conveniently located South of Monroe Street along Nantuckett Drive near the Hobby Lobby Craft Store in the Monroe Street Market Square Shopping Center.
Great Smiles Family Dentistry dental clinic in Toledo, OH offers a wide variety of dental services to patients of all ages, including children and provides the best dentists in the area. Whether you are looking for a general cleaning or a root canal, our team of dental specialists at Great Smiles Family Dentistry has you covered from Monday to Friday throughout the year.
Some of the dental procedures Dentist Nadeem Khan provides in Toledo, OH are:
Teeth Whitening
Wisdom Teeth Removal
TMJ and TMD Treatment
At Great Smiles Family Dentistry, we know that the search for the best dentist that accepts your insurance can be difficult. We accept most major insurance and are more than happy to submit all insurance forms for you and help you recover the most from your benefits. We will do everything we can to help you afford the treatment you need and want. For patients who require major work, a complete payment plan is designed with an appropriate payment schedule. Forms of payment accepted by the office are check, cash, or any major credit card.
No insurance, no problem, we offer a Smile Saver Discount Card with interest free plans available through carecredit.com.
Our team of dental specialists have years of experience in providing many dental services to patients of all ages, and we offer only the newest equipment and technologies at our clinic. Rather than offering routine services to every patient that walks into our clinic, we take the time to provide personalized care to make sure that we keep you in top notch dental health throughout the year. So the next time that you are left asking yourself "Where can I find a dentist near me in Toledo?" all you have to do is walk into our dental clinic. Our office is conveniently located in the Toledo, and offers dental care to the surrounding areas as well.
We know that your family has a busy schedule, so our team works with you to provide flexible appointments that range from the morning to evening. Rather than choosing the first place you stumble upon in Toledo, visit our dental clinic today for superior dental services, every day Monday through Friday.
From cosmetic dentistry to sleep apnea appliances, our team has you covered at Great Smiles Family Dentistry. We have a wide variety of specialists on site at our clinic who are ready to answer all of your questions about dental care and hygiene, all in a friendly and confidential space. We know that the process of finding a dentist can be tiresome, so we do our best to provide you with all the information that you need as you are making your decision. If Great Smiles Family Dentistry in Toledo, OH sounds like the right option for you, then we welcome you to visit us or give us a call today! Our entire team of dental experts is ready to help you and your loved ones with all of your dental needs, and provide you with a great experience. Whether you need Invisalign or a general cleaning, we have you covered from Monday through Friday during flexible hours. Our entire team at Great Smiles Family Dentistry in Toledo hopes to help you with your dental health soon! We serve patients from Toledo OH, Oregon OH, Ottawa Hills OH, Moline OH, Woodhurst OH, Harbor View OH and Shoreland OH.