Family Dentist Accepting New Patients in Toledo, OH
Great Smiles Family Dentistry would love to help you smile with utmost confidence! Our experienced dentist Dr. Nadeem Khan DDS is accepting new patients and also give answers to all your queries. For more information call us today! We are conveniently located at 4646 Nantuckett Drive Toledo, OH 43623.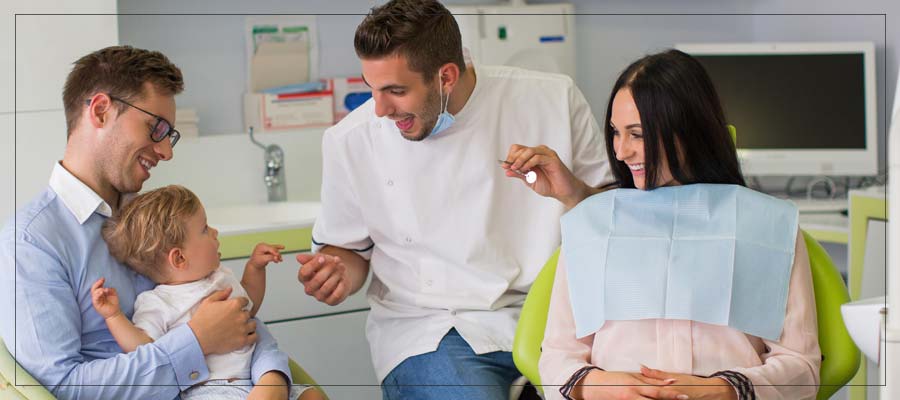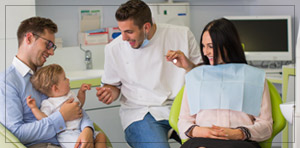 Table of Contents:
How often should I see a dentist?
Are you accepting new patients?
What do I need to bring to my first appointment?
During the dental checkup
Are payment plans or insurances available for my dental treatment?
At Great Smiles Family Dentistry, we are determined to make your experience a good one! We understand that going to the dentist can sometimes feel like a chore and that some people may even be scared or nervous about their visit. That is completely normal and we are here to help ease your worries so that you can get the amazing health care you deserve. If you're looking for a reliable dentist in Toledo, OH, we would love to help you set up an appointment. Below we've compiled some information you may want to know about finding a new family dentist and what we can do for you!
How often should I see a dentist?


The frequency in which you go to the dentist can depend on a few factors. For the average person, it is recommended to get your teeth cleaned and examined twice a year. People who practice good oral hygiene won't have to worry about going to the dentist any more than this.
 
If you fall under one of these categories, talk to your dentist about more frequent visits to the dentist:
 
• You are undergoing any type of cancer treatment
• You are pregnant
• You have a heart condition
• You have a history of smoking or are a current smoker
• You have type 1 or type 2 diabetes
• You have a history of drug use
Are you accepting new patients?


Yes! Great Smiles Family Dentistry is currently accepting new patients. We are equipped with the expert staff and technology needed to provide services including Invisalign, dental implants, cosmetic dentistry, general dentistry, and more advanced procedures and surgeries. Whether you need a routine check-up, fear you may have a cavity or are suffering from any mouth condition, schedule an appointment with one of our talented doctors.
What do I need to bring to my first appointment?


At your first appointment, be prepared to fill out a few pages of paperwork about your personal information, medical history, and oral hygiene. This will include any previous treatment you've had and any medications you're on. Make sure to bring a piece of government photo ID with you and information regarding your insurance policy and/or benefits. If you aren't on a healthcare plan, we can help set you up with one of our affordable payment plans.
During the dental checkup


You may be wondering what exactly to expect during your first dental checkup up with Great Smiles Family Dentistry. Your first appointment will take about an hour-long to complete and may include x-rays, cleaning, cavity detecting, polishing, and an assessment of gum health.
 
• X-ray

At the beginning of your appointment, a dental hygienist will take an x-ray of your mouth so that your doctor can take a good look at your teeth.
 
• Cleaning

Then your dental hygienist will use various dental instruments to remove any tartar and plaque buildup on your teeth and gum line.
 
• Polishing

After being cleaned, your teeth will then be polished using a special paste. This will make your smile white and shiny!
 
• Cavity detection

Your dentist can use your x-ray and a visual inspection to find any cavities and tooth decay. If you have a cavity, you'll be asked to set up an appointment to fix the problem. Cavities can cause quite a lot of pain and should be dealt with as soon as possible.
 
• Gum assessment

Your dental hygienist and dentist will be able to detect any signs of gum disease. At the early stage called gingivitis, you may experience gum swelling, pain, redness, and bad breath. The later stages of gum disease, periodontitis, have more severe symptoms including bleeding gums, lost teeth, sensitive teeth, and a receding gum line.
Are payment plans or insurances available for my dental treatment?


Care at Great Smiles Family Dentistry can be paid through our affordable payment plans, work benefits, or insurance policies. We proudly partner with many major insurance companies and can answer any questions or concerns you have about payment at (567)703-5110. Because we really do value everyone's right to have access to affordable healthcare, we run special offers including 25% off Invisalign and a $59 new patient special that includes full cleaning, exam, and x-ray. Check our offers page on our website to print and redeem one of these amazing deals!
 
Hopefully, this was a helpful resource for you to learn all about the importance of dental and orthodontic care. To find a good dentist we recommend looking at family dentists near you with good reviews and extensive services. We serve patients from Toledo OH, Oregon OH, Ottawa Hills OH, Perrysburg OH, Woodhurst OH, Sylvania OH, and Shoreland OH.