4 Questions to Ask Your Dentist About Invisalign
Thinking of using Invisalign? Let our team at Great Smiles Family Dentistry help you with a treatment plan and help you smile with confidence again. Call us today for more information. We are conveniently located at 4646 Nantuckett Drive Toledo, OH 43623.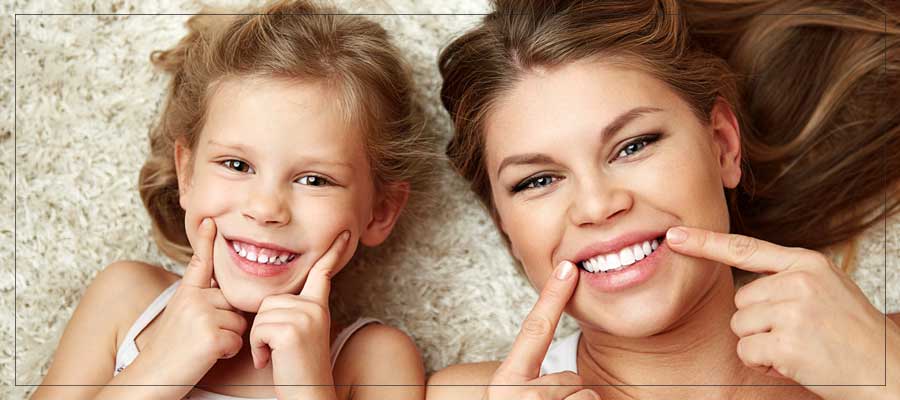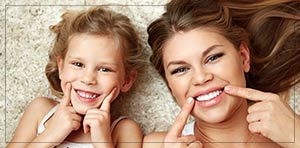 Table of Contents:
How much does a dentist charge for invisalign?
Can a regular dentist do invisalign?
Is invisalign covered by OHIP?
How do I ask my dentist for invisalign?
How much does a dentist charge for Invisalign?

The cost of Invisalign will vary from one person to the next based on each individual's unique needs and the costs associated with the dentist or orthodontist performing the treatment. Your dentist will be able to provide a quote for you prior to starting treatment that will be calculated by taking into account the complexity of the treatment, the severity of the misalignment that Invisalign will be treated, the experience of your dental professional, where you live and what you will require for aftercare. More extensive treatments may require additional appointments that will be factored into the cost. You also have the ability to adjust your treatment as you go if you feel the results aren't what you had expected, but this may incur additional costs. Dentist fees will vary by provider, with Invisalign offering discounts to dentists with more experience performing Invisalign treatments than dentists who don't perform as many. It is at the dentist's discretion if they pass these savings on to their patients. On the flip side the more experienced and specialized a dentist is, the higher the fees that they charge. Invisalign treatment costs can vary based on where you live, with urban centers having higher prices and rural areas having lower prices. Invisalign aftercare will most likely not be factored into your initial cost. Typically, patients will need to wear a retainer once their treatment is complete to ensure the teeth don't shift once the braces come off. Costs for this will vary by the dentist and it may be worth your time to check pricing with a couple of different dental professionals and compare pricing and experience.
Can a regular dentist do Invisalign?

Unlike traditional metal braces that have to be fitted by an orthodontist, Invisalign treatments can be performed by a general dentist. An orthodontist can also provide Invisalign treatments but may do so at a higher cost due to their more specialized training and experience. Both orthodontists and dentists that want to provide Invisalign treatment options to their patients must receive training on the product and how to treat their patients with it before they become a Certified Invisalign providers. The training program will walk the Invisalign provider through the treatment plan, give them guidance on how to assess a patient's progress as they go through their treatment, and how spot any problems or concerns that could arise as the teeth shift under treatment. Upon completion of their certification, the dental professional will be given a ranking that is based on how many completed Invisalign cases they have. As the dentist or orthodontist treats more Invisalign cases, their ranking will increase.
Is Invisalign covered by OHIP?

Every insurance plan is different as it is based on a person or family's health insurance needs. Depending on the plan, participants can also sign up for different tiers of coverage so they can opt in or out of certain coverages, have a higher or lower coverage percentage rate, and have higher or lower deductibles. This will be based on the individual or family's health situation, their income, if they have coverage from an alternate source, and what options their health insurance provider offers. Prior to signing up for Invisalign treatment, it is best to check with your insurance provider to see if it is included in your existing plan and how much will be covered. Your insurance company may want to see a copy of the dental provider's quote to give you an accurate estimation of the costs they will cover, as their coverage could be based on a base fee for the provider. For more experienced providers who have higher costs, you may have to pay more out of pocket.
How do I ask my dentist for Invisalign?

You can ask your dentist about Invisalign treatment options at any of your regularly scheduled dental checkups. If you are concerned about any misalignment in your teeth or if you have noticed any shifts in your teeth or jaw, it is worth asking your dentist if you should be concerned. They will want to ask you some additional questions to understand what your concerns are when you started noticing them and what you would be looking to get out of the treatment. Your dentist will be able to talk you through the Invisalign treatment procedure so you can understand what you would be experiencing and what a realistic end result would be. Your dentist may also recommend Invisalign treatment if they notice shifts in your teeth during x-rays or see anything during your checkup that would make them think you could benefit from Invisalign treatment.

If you want to know more, call us today for information! We serve patients from Toledo OH, Oregon OH, Ottawa Hills OH, Perrysburg OH, Woodhurst OH, Sylvania OH, and Shoreland OH.