Cost of Invisalign in Toledo Ohio
If you are looking for Invisalign at affordable cost then visit Great Smiles Family Dentistry! Call us to schedule an appointment. We are conveniently located at 4646 Nantuckett Drive Toledo, OH 43623.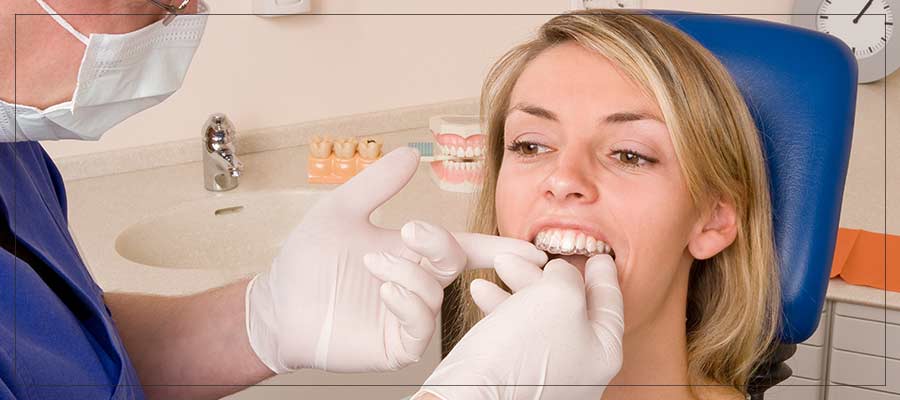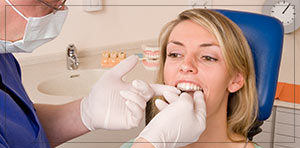 Table of Contents:
So what is Invisalign®?
Why would I want this over braces?
So how exactly does Invisalign® work?
How much does Invisalign typically cost?
How much does insurance cover Invisalign?
How much are an Invisalign payment plan and financing?
Need to improve your smile by straightening your teeth? Ditch the braces and embrace Invisalign®. This new dental procedure straightens your teeth without the cumbersome wires involved with braces. The board-certified cosmetic dentists in Toledo, OH at Great Smiles Family Dentistry are available and certified to provide you with Invisalign® at a very reasonable cost. Come to our dental practice for a one-on-one complimentary exam to see if Invisalign® is right for you. Click here to see our Invisalign deals to help you with the Invisalign cost.
So what is Invisalign®?

When you use Invisalign to straighten your teeth, you'll receive a series of removal, invisible, and comfortable aligners that fit snugly over your teeth. No one will be able to tell you are wearing these custom-made aligners to straighten your teeth. We use 3D computer imaging technology, and we've seen amazing results with our patients.
Why would I want this over braces?

Besides the fact that no one will know you are wearing them, these are entirely removable, unlike braces. There is no drinking or eating restrictions while undergoing this treatment. Unlike braces, there are no brushing or flossing issues, and you'll spend far less time in a dentist's chair getting adjustments. No wire. No adjustments. No wire also means you won't get any irritation in your mouth from wires rubbing up against the inside of your cheeks.
So how exactly does Invisalign® work?

You'll be given several sets of aligners to wear for about two weeks at a time. You'll only remove them when you eat, drink, floss or brush your teeth. After two weeks, you'll replace your aligner with another one. With each series of aligners, your teeth will move a little bit until they are in their final positions. This process will not straighten your teeth overnight. Typically, your treatment will last up to 15 months, and you'll wear up to 30 sets of aligners. Since each set of teeth is different, the length and number of aligners you'll have will vary. You'll visit with our dentists every six or so weeks to ensure you are on track with your progress.
How much does Invisalign typically cost?

There is no cookie-cutter formula to determine how much an Invisalign® treatment will cost in Toledo, OH. Since every mouth is different, every final cost will be different. A one-on-one consultation with our dentist will allow us to thoroughly assess your needs and develop a treatment plan for you.
How much does insurance cover Invisalign?


While dental insurance plans vary widely, many more comprehensive ones include some coverage for Invisalign treatment. Some insurance companies do not cover Invisalign because they view it as a cosmetic procedure. Most dental insurances only pay between 25% and 50% of the cost of treatment, leaving you responsible for the balance. Coverage may be greater in some circumstances. Your coverage may differ depending on your insurance company. Therefore, even if you and another person both have the same type of dental insurance, their Invisalign treatment might be covered at 30% while yours might only be covered at 25%.
How much are an Invisalign payment plan and financing?

The cost of Invisalign per month can range from $50 to $400 depending on your dentist, the overall cost of your treatment, and the length of your payment plan. Your monthly Invisalign cost will be determined by a dentist because the Invisalign business does not set the pricing for the product.

We accept most major credit cards, and we can make arrangements to coincide with your flex plan needs. If you pay in full by cash or by check, we can apply a courtesy discount. Not all dental insurance plans provide coverage for this procedure, but some do cover orthodontic treatment. Check with your provider to see if they pay for this procedure or what portion of it.

Great Smiles Family Dentistry is located at 4646 Nantuckett Drive Toledo, OH 43623. We are open:

• Monday – 8am to 6pm
• Tuesday – 8am to 6pm
• Wednesday – 8am to 1pm
• Thursday – 8am to 5pm
• Friday – 8am to 12 pm

Do you want to make an appointment or would like to know more about our services? Call our friendly staff today. We look forward to meeting you and helping you achieve your smile! We serve patients from Toledo OH, Oregon OH, Ottawa Hills OH, Moline OH, Woodhurst OH, Harbor View OH, and Shoreland OH.