Benefits of Dental Implants for Seniors
Many seniors can benefit from dental implants in a number of ways. Read below to learn the benefits. Call us today at Great Smiles Family Dentistry for more information. We are conveniently located at 4646 Nantuckett Dr Ste D, Toledo, OH 43623.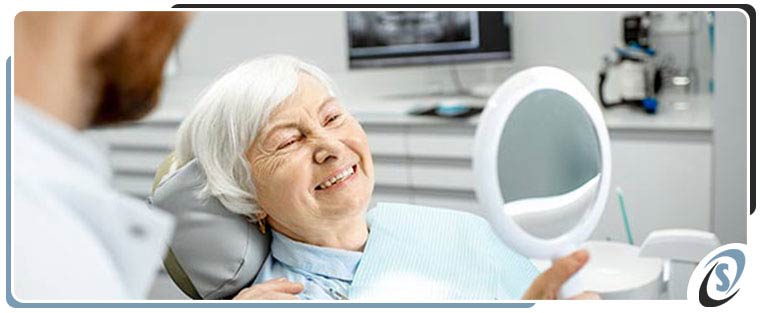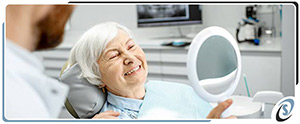 In fact, there are several major benefits, like that a dental implant looks and feels just like an original tooth. And here at Great Smiles Family Dentistry in Toledo, you can get a dental implant easily, with little discomfort. Let's take a look at the 4 benefits of dental implants for seniors in Toledo Ohio.
1. Improved oral health
A dental implant can last a lifetime if you take care of it with regular oral care. Also, a dental implant will allow for easy access between your teeth, which makes caring for your teeth easy. Alternatively, a tooth-supported bridge requires reducing surrounding teeth in order to support the bridge, which can make it more difficult to maintain your oral health. The best option for your oral health is to get a dental implant.
2. Clearer speech than with dentures
Dentures are another alternative to dental implants. However, with dentures, the teeth can move and slip within your mouth, which can cause you to slur or mumble your words. This is especially true for loose-fitting dentures. With dental implants, you'll be able to speak without your teeth slipping up. This means you won't slip up with your speech!
3. Easier eating
Sliding dentures can make both speaking and eating difficult. Chewing your food can be difficult if your dentures are moving around in your mouth. With dental implants, you won't have this problem. The implants function as your other teeth do, so you won't have any difficulty or discomfort with them. Dental implants are so similar to original teeth that eventually, you won't even notice they are there! That is another benefit of dental implants: they are quite comfortable.
4. Greater comfort and convenience
A dental implant becomes a part of you because it fuses with your bone. This might sound uncomfortable, but after about 10 days, you won't feel any more discomfort. In fact, after those 10 days, a dental implant is more comfortable than dentures. Dentures can be uncomfortable for a lifetime. However, a dental implant will be comfortable for a lifetime!
Dentures can be a pain to have to remove all the time. Dentures might also require a messy adhesive to keep them in place, especially if your dentures weren't fitted properly. With a dental implant, you won't have to remove any apparatus or keep it in place. You'll eventually begin to forget you even have a dental implant!
When you have a dental implant procedure done here at Great Smiles Family Dentistry, you can be sure we will take the utmost care. Dr. Nadeem Khan, DDS is our resident family dentist, and he is also an expert at performing dental implants, so you can be sure you'll be in good hands.
And there they are: the 4 benefits of dental implants for seniors! If you'd like to learn more about dental implants or schedule a consultation with Dr. Khan, then get in touch with us at Great Smiles Family Dentistry in Toledo Ohio. We are located at 4646 Nantuckett Drive Toledo, OH 43623, and you can call us to make an appointment with us. We serve patients from Toledo OH, Oregon OH, Ottawa Hills OH, Moline OH, Woodhurst OH, Harbor View OH and Shoreland OH.
We look forward to speaking with you and helping you with your oral health here at Great Smiles!