4 Questions to Ask About Pediatric Dentist
Looking for a pediatric dentist near you? Great Smiles Family Dentistry is the answer of your dreams! Our experienced dentists can make your child's visit comfortable and calm. Discover a higher quality of care by calling us. We are conveniently located at 4646 Nantuckett Drive Toledo, OH 43623.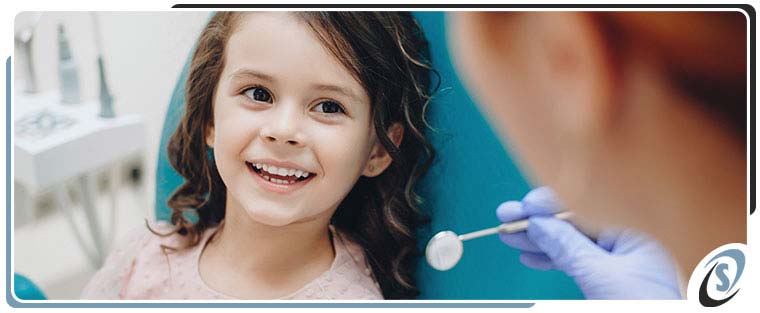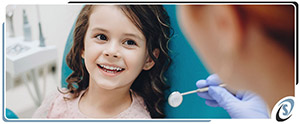 Your child's health and wellbeing are number one on your priority list, and that is something that we can get behind at Great Smiles Family Dentistry. Wanting the absolute best for your child comes with the territory of being a parent, whether in school, with friends, in overall healthcare, and with their self-esteem! Part of providing adequate care and attention to your child's health and wellbeing involves proper dental care. At Great Smiles Family Dentistry, we want to lend a helping hand in that area with our fantastic pediatric dental care! Our dental professionals are experts in dentistry and in relating to your children in a fun, safe, and comfortable way!
What is a Pediatric Dentist?
The primary distinguishing feature of a pediatric dentist from that of a general dentist is that a pediatric dentist specializes in providing extensive dental care to infants, toddlers, and children. Pediatric dentists receive the same basic training and education as general dentists. However, after they receive their Bachelor of Arts in dentistry at an accredited university, they go on to pursue a residency or practicum in pediatric dentistry to further their training, education, and expertise. A residency in pediatric dentistry is around two to three years in length, where they will learn unique skills and techniques that are suited to the needs of children, as well as gain in-depth knowledge about specific dental issues that commonly affect children, such as tooth decay, thumb sucking, reverse swallowing, shark teeth, fluorosis, and more!
When should kids go to the dentist?
Both the American Dental Association (ADA) and the American Academy of Pediatric Dentistry (AAPD) recommend that a child should visit the dentist around six months after the eruption of their first tooth. Usually, this occurs around their first birthday. After their first visit, it is generally recommended that you bring your child in for a dental checkup every six months so that their pediatric dentist can catch specific dental issues early before they have a chance to develop. These checkups can also be an educational opportunity for you and your child to learn proper dental hygiene techniques for your child. Of course, if you notice your child has a toothache, dental avulsion, dental intrusion, tooth displacement, a broken tooth, or other dental emergencies, please feel free to schedule an additional appointment.
How do I get an emergency dentist appointment for my child?
If you need an emergency dentist appointment for your child near Sylvania or Toledo, Ohio, we would be delighted to serve you at Great Smiles Family Dentistry! Our dental team has extensive experience in providing emergency dental services to people of all ages, children, and adults alike! Great Smiles Family Dentistry is located at 4646 Nantuckett Drive in Toledo, Ohio.
How can I find a top-rated Pediatric Dentist?
You can find top-rated pediatric dentists right here at Great Smiles Family Dentistry! Our dental team, led by Dr. Nadeem Khan, consistently provides top-quality dental care to the entire family. We pride ourselves on building a fun, safe, and accepting environment at our clinic, and delivering flawless dental treatments. Check out our patient reviews to hear from actual patients!
If your child needs dental services, we would love to meet those needs at Great Smiles Family Dentistry! To schedule an appointment with us, please give us a call at (419) 960-4490, or you can schedule one through our website. We serve patients from Toledo OH, Oregon OH, Ottawa Hills OH, Moline OH, Woodhurst OH, Harbor View OH and Shoreland OH. Great Smiles Family Dentistry is open during the following hours:
Monday to Tuesday from 8:00 AM to 6:00 PM
Wednesday from 8:00 AM to 1:00 PM
Thursday from 8:00 AM to 5:00 PM
Friday from 8:00 AM to 12:00 PM