Toledo Pediatric Dentist Questions and Answers
When you are looking for the top pediatric dentist, look no further than our expert doctors and staff at Great Smiles Family Dentistry. Call us today for more information. We are conveniently located at 4646 Nantuckett Drive Toledo, OH 43623.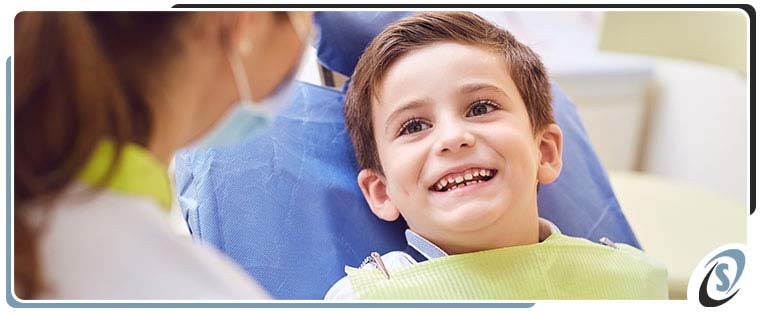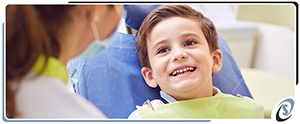 Are you looking for a dentist who will be patient and gentle with your child? Many dentists out there just don't have proper training with children. However, here at Great Smiles Family Dentistry, we have trained, certified pediatric dentists who are experienced with child dentistry. At our clinic, Dr. Nadeem Khan, DDS and his team of dental care specialists have been helping children with their smiles since 1995! Dr. Khan is a top pediatric dentist in Toledo OH, and we're sure you and your child will have a great experience with us here at Great Smiles.
What is pediatric dentistry?
Pediatric dentistry, or child dentistry, is all about helping children with their dental health. The practice is specialized for children and their needs, and pediatric dentists are trained to be patient and diligent in working on children. A good pediatric dentist will help you and your child understand what good child dental care means and why it is so important.
Why is it so important to find a good pediatric dentist?
According to the Center for Disease Control and Prevention (CDC), over 40% of children can start to suffer from tooth decay as soon as they reach the age of 5. It's important to help your child understand how important taking care of their teeth is at a young age, and a good pediatric dentist is fully qualified to do so. A good pediatric dentist will check for tooth decay, cavities, or any other issues, and fix them before they can become painful and problematic for your child.
Finding a good pediatric dentist and visiting him or her regularly is very important for your child's overall health. As soon as your child gets his or her first tooth, it's a good idea to begin an oral healthcare routine. The sooner you start getting into an oral care routine with your child, the sooner you start to establish this healthy habit!
Why should I choose Great Smiles Family Dentistry?
Here at Great Smiles, Dr. Khan is a leader in the pediatric dental field and a top pediatric dentist in Toledo, OH. He and his team are dedicated to providing quality dental care for families, including children. Not every dental clinic out there will have trained pediatric dentists, but we have them here at Great Smiles.
We'll take the time to help you and your child understand how important it is that your child takes care of his or her teeth by brushing and flossing regularly and eating healthily to prevent cavities. We can tell you all about other good habits for oral hygiene and how to avoid tooth decay, and we'll put together a regular checkup plan for your child. We'll even show your child how to brush and floss if it is their first time!
Our team are also up to date with the latest dental care technologies, so we're fully capable of providing the absolute best treatment. This equipment will help us perform examinations, take x-rays, and clean your child's teeth as perfectly as possible.
Don't just take our word for it, though! Check out our homepage for patient reviews to see why Dr. Khan is a top Toledo pediatric dentist and why Great Smiles is such a great choice.
How can I make an appointment with Great Smiles?
Get in touch with us at Great Smiles Family Dentistry and we'll arrange a visit! You can Call us for more information. We're open Monday to Friday, with extended hours after work and school. We look forward to meeting you and your child here at Great Smiles! We serve patients from Toledo OH, Oregon OH, Ottawa Hills OH, Moline OH, Woodhurst OH, Harbor View OH and Shoreland OH.