Invisalign Orthodontics in Toledo, OH
Call us to schedule an appointment to get a professional fit for Invisalign clear braces orthodontic system to straighten your teeth at Great Smiles Family Dentistry. We are conveniently located at 4646 Nantuckett Drive Toledo, OH 43623.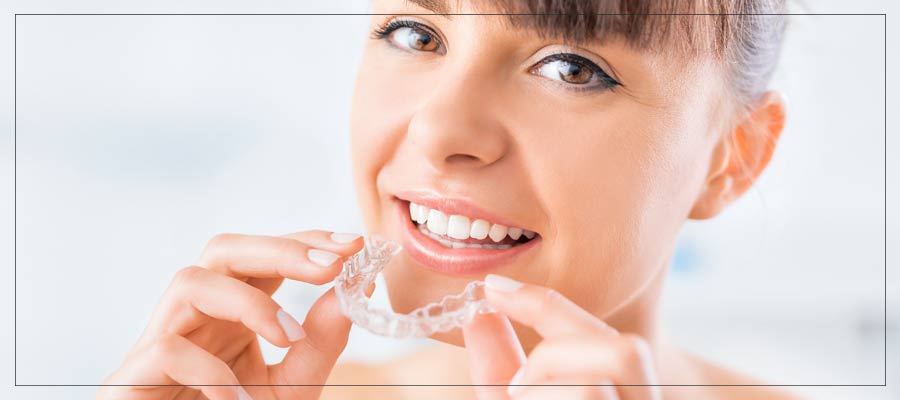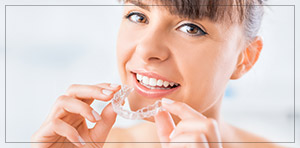 Table of Contents:
Why dentist recommend Invisalign?
Is Invisalign for everyone?
What are the possible advantages of Invisalign?
Why choose Invisalign over traditional brace?
Top elite preferred Invisalign provider Dr. Nadeem Khan DDS and his team of dental specialists in Toledo strive to bring you the best in cosmetic dentistry technology. At Great Smiles Family Dentistry, our team would like to offer you complete Invisalign clear braces treatment. We are located at 4646 Nantuckett Drive Toledo, OH 43623 off of Monroe Street. Call Us to make an appointment for your Invisalign treatment plan at Great Smiles Family Dentistry.
Why do dentists recommend Invisalign?

If you're looking to fix a bite issue, such as an overbite or underbite, to fix a spacing or crowding issue or you just need to straighten your teeth in general, Invisalign treatment may be right for you. At Great Smiles Family Dentistry, we provide you with a personalized treatment plan put together by Dr. Khan himself. To create your custom plastic aligners first you will receive an initial consultation. After this initial consultation, x-rays and impressions of your teeth may be made so that our fantastic team can engineer your unique set of Invisalign invisible aligners to be the perfect fit. Invisalign clear aligners move your teeth into position based on your molds and are changed every so often to further the straightening process. With a professional fit and in-office visits to track your progress, you'll have straight teeth in a short time.
Is Invisalign for everyone?

Invisalign is for teens as well, some of the most impacting moments by conventional metal braces happen in our growing years as adolescents. As an adult, getting braces can be very intimidating, and thinking of all the interactions you'd be subject to in a professional setting while you have those stereotypically teenage devices wired to your vehicle of communication. In the professional and customer service world, interacting with our human family, this vehicle of communication we call our smile is an investment.
What are the possible advantages of Invisalign?

Invisalign will straighten your teeth and as you go about your business day by day, they will be unnoticeable to others in your conversations, unobstructed to your eating habits, and being able to slip it on and off makes it a very practical choice for all sorts of lifestyles. Invisalign clear aligners boast a variety of advantages over traditional straightening options, such as being made practically invisible, the plastic is BPA-free, much more comfortable than traditional braces, and made just for you. No pain from sharp brackets and wires, Invisalign will not cause injuries like braces can. You can eat whatever you want without worrying about trapped particles. Invisalign can be cleaned easily due to being removable. Slip them on and off whenever you brush your teeth or floss.
Why choose Invisalign over a traditional brace?

We bring to you the options of the decade, metal braces are an anomaly of the past, mostly an intrusive and painful process. Invisalign is a revolutionary technology built around your modern life, built to move, built to be unnoticeable, easy to manage, and built to give you the great smile our family of dentists and staff at Great Smiles Family Dentistry is all about.

Call Us to discuss payment options, schedule an appointment, or ask any questions. Many orthopedic insurance plans cover Invisalign treatment. We serve patients from Toledo OH, Oregon OH, Ottawa Hills OH, Moline OH, Woodhurst OH, Harbor View OH, and Shoreland OH.