Affordable Dental Braces Specialist in Toledo, OH
Braces are dental tools that help correct problems with your teeth, like crowding, crooked teeth, or teeth that are out of alignment. If you are looking to rejuvenate your smile with braces, visit Great Smiles Family Dentistry today! For more information, call us. We are conveniently located at 4646 Nantuckett Drive Toledo, OH 43623.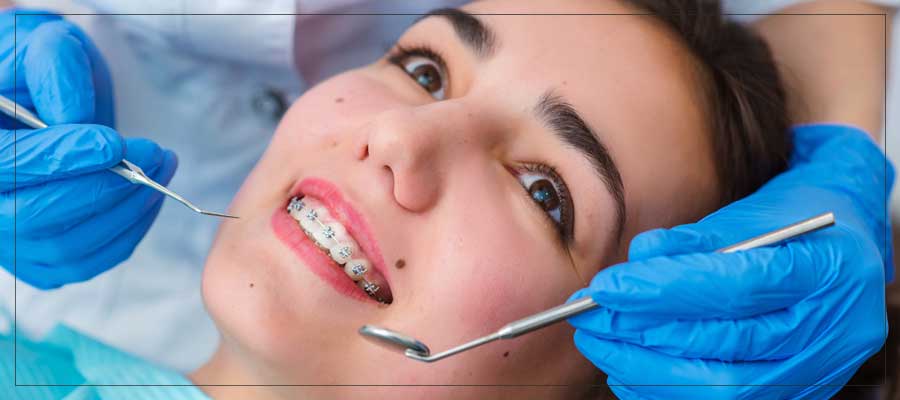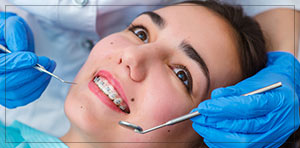 Table of Contents:
What are braces?
What are the benefits of dental braces?
What different types of braces are available?
How much do dental braces cost?
What are braces?

Dental braces are commonly wire-based appliances or other types that dentists and orthodontists use to help correct crowded and crooked teeth or jaws.
What are the benefits of dental braces?

There are many benefits that dental braces provide, the top few benefits include:

• Boost confidence
If you've grown up with a crooked smile, you are used to having to check your teeth twice to make sure nothing is stuck in it, smiling without showing your teeth, and many other tricks that made you self-conscious. By getting braces, you will see a boost in your confidence, as well as healthy, straight teeth.

• Improved health and speech
Crooked teeth are more susceptible to developing oral diseases like tooth decay and other issues like periodontal disease. It can also be a lot harder to clean crooked teeth and remove plaque or food debris properly without the help of a dental professional, like a hygienist. Speech can also be an issue with crooked teeth, once straight your health and speech will greatly improve.

• Correcting your bite
Every type of method for teeth straightening will help move your teeth into a much better position within the mouth. Particularly if you have an overbite, underbite, gapped teeth, crowded teeth, or a crossbite, braces are definitely the answer to help.
What different types of braces are available?

There are a few different types of braces available on the market today for patients to choose from, a few factors will go into which type your dentist will recommend including the severity of the condition, the timeframe you want your teeth done by, if you are okay with the braces being visible or not.

• Metal braces
Metal braces are the ones that started it all off, the original teeth straightening type. Metal braces are applied to the front of the teeth and are the most visible out of all the types. Metal braces are also tightened every 4-6 weeks, which means trips to the dentist are often.

• Clear or ceramic braces
Clear and ceramic braces are exactly like metal braces, with the same size, functionality is similar as well, the only main difference is the appearance, as they are clear or ceramic instead of metal or colored bands.

• Lingual braces
Lingual braces are similar to metal braces, they are made out of stainless steel, but the difference is where they are placed to help straighten the teeth. Traditional methods are on the front of the teeth, while lingual are on the back. This is one of the more difficult brace methods to complete due to where it's located.

• Invisalign clear brace retainers
Invisalign offers a different approach to teeth straightening, with a more comfortable experience by getting a customized teeth mold and turning it into trays to help slowly move the teeth. These clear trays are removable, allowing you to clean them and continue your daily teeth care routine.
How much do dental braces cost?

The cost of braces for patients that live in Toledo, OH will depend on various factors, some of the main factors that are considered when costing out braces for each dental clinic include location, type, and severity.

• Region in Toledo, OH
Orthodontic care will always cost more money when you are visiting dental clinics in larger cities, this is in part due to taxes playing a significant role in the cost of the clinic's location, which will end up making the costs of braces much more.

• Types of braces available at the dental office
Preference on types of braces that are available at a clinic with what the patient ends up deciding to go with is also a large factor in the cost of braces. Traditional metal wired braces are one of the most common types patients will prefer, not only due to the fact they are much more affordable, but they offer a relatively fast turnaround time. The options for less visible braces include ceramic and lingual braces and due to the less visibility option, are usually more cost-wise than traditional.

• Severity of the patient's teeth
One of the biggest factors for the cost of braces is due to how severe the condition of the patient's teeth and gums are. This is because if they need a lot of work and time, it will cost more than the average estimate for braces.

Great Smiles Family Dentistry is proud to provide dental braces to our fantastic patients from Toledo, Ohio, and the surrounding area! If you would like more information about dental braces with us, please do not hesitate to call us. You can find our clinic at 4646 Nantuckett Drive Toledo, OH 43623. We serve patients from Toledo OH, Oregon OH, Ottawa Hills OH, Perrysburg OH, Woodhurst OH, Sylvania OH, and Shoreland OH.