Family Dentist Q&A
Great Smiles Family Dentistry is the perfect place to take the whole family. Our dedicated and caring staff can handle all of your dental care needs for any age. It's time to take care of your teeth. Call us today for more information. We are conveniently located at 4646 Nantuckett Drive Toledo, OH 43623.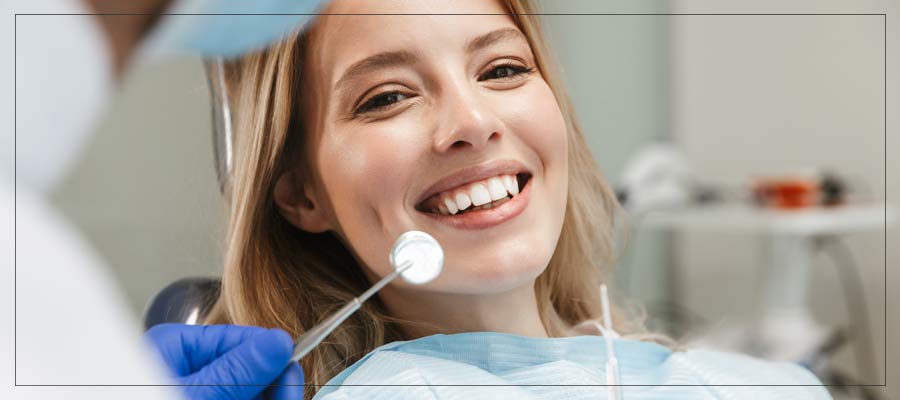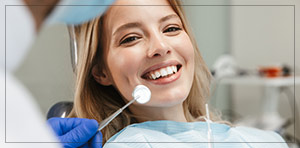 Table of Contents:
How do I find a trustworthy family dentist?
What should I look for in a family dentist?
Are all dentists the same?
Getting dental work done often puts you in a vulnerable and unpleasant position. So it is essential to find a dentist that you can trust and feel comfortable with to perform whatever dental work you require to have done. At Great Smiles Family Dentistry, our kind and professional team of dentists, hygienists, and administration staff are pleased to administer reliable, affordable, and exceptional dental services to you and your family.
How do I find a trustworthy family dentist?

To find a trustworthy family dentist, ask your friends, family, or co-workers for any recommendations they have! You can also ask your family doctor or the pharmacist you deal with for advice and guidance. After you have compiled a list of prospective dentists, you can also visit websites such as RateMDs.com or healthgrades.com to find how other people have rated their services.

We strongly vouch for and recommend the services of Dr. Nadeem Khan at Great Smiles Family Dentistry! Dr. Khan is a caring, trustworthy, and talented family dentist with a great sense of humor. He has a passion for both general and cosmetic dentistry. Moreover, he has been recognized by the International Association of Dentists as a Top Dentist in Toledo, Ohio, and as a Leading Physician of the World multiple times!
What should I look for in a family dentist?

When looking for a family dentist, you should ensure that the prospective dentist is a member of a professional association, such as the American Dental Association or the International Association of Dentists, and what his or her level of education is. If you have insurance, you will also want to make sure that the family dentist will accept your insurance provider. If you don't have insurance, check out what kind of specials and payment options they provide to help ease the financial burden of dental services on their patients. Also, make sure that the dental office is in a convenient location for you and that the hours of operation fit nicely with your schedule.

Other questions to consider when looking for a trustworthy family dentist include: what kind of anesthesia are they certified to administer? Do they offer emergency dental services? Can they provide children with dental services? Is the dental staff friendly?

Feel free to give us a call at Great Smiles Family Dentistry to learn about how we approach these kinds of questions! Our friendly and professional staff would be happy to provide you with the lowdown on how we deliver our excellent dental services to our patients.
Are all dentists the same?

While all dentists have to complete the same basic training and education, they are not all the same! Once the initial education and training are completed, there are many different avenues of specialties that a dental student can pursue. Some of these different specialties include general dentistry, implant dentistry, cosmetic dentistry, periodontics, prosthodontics, pediatric dentistry, oral and maxillofacial dental surgery, and more! Finding a dentist will likely depend on the specific dental service that you require. Dr. Khan specializes in both general dentistry and cosmetic dentistry. As such, we can offer any necessary dental procedures, in addition to cosmetic services, such as porcelain veneers, Lumineers, Invisalign, and more! We are also fully qualified to treat gum disease, jaw conditions, and to provide dental implants.

If you are looking for a trustworthy and professional family dentist in the Toledo area, then we have what you are looking for at Great Smiles Family Dentistry! If you would like to make an appointment with us, you can do so online or by calling us! You can find Great Smiles Family Dentistry at 4646 Nantuckett Drive Toledo, OH 43623, and can reach us during the following hours: Monday and Tuesday from 8:00 AM to 6:00 PM, Wednesday from 8:00 AM to 1:00 PM, Thursday from 8:00 AM to 5:00 PM, and Friday from 8:00 AM to 12:00 PM. We serve patients from Toledo OH, Oregon OH, Ottawa Hills OH, Moline OH, Woodhurst OH, Harbor View OH and Shoreland OH.