Cost of Dental Implants Questions and Answers
Great Smiles Family Dentistry offers affordable dental implants. Call us for pricing and for more information. We are conveniently located at 4646 Nantuckett Drive Toledo, OH 43623.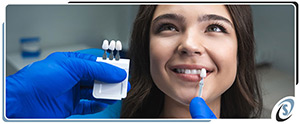 When you're considering dental implants, you typically research the different options and the procedure first. Once you understand more about dental implants, you obviously want to know about pricing before you make a decision to go through with the procedure. Although prices vary from patient to patient, the average price can help you decide if implants are an affordable solution for tooth replacement. Even if the price seems a little high, we help you find a resolution that works for your budget.
How Much Do Dental Implants Cost?
The expense of one dental implant will cost you anywhere between $1,000 to $3,000; however, this isn't the only expense. You must also pay for the abutment and crown, which range between $500 to $3,000 altogether. Total, one dental implant will cost between $1,500 to $6,000 per tooth. If you need to have multiple teeth replaced, it may cost anywhere between $3,000 to $30,000 or more.
How Much Does It Cost to Replace All of Your Teeth?
The price to replace all of your teeth is typically around $34,000, but the price can exceed $50,000 depending on your specific situation and needs.
Are There Different Types of Dental Implants?
Two different types of dental implants exist: endosteal and subperiosteal. During an endosteal procedure, our dentist situates the implants in the jawbone. Generally, these implants are comprised of titanium and look similar to small screws. They're the most common type of implant.
Our dentist positions subperiosteal implants under the gumline. These implants sit on or above the jawbone. Our dentist doesn't use them as frequently as endosteal implants though. In fact, they're usually only for patients who don't have an adequate amount of healthy jawbone and either can't – or don't want – to have a bone augmentation.
Do the Different Types Vary in Price?
Generally, subperiosteal implants are more expensive, but they aren't used as often since many patients may have a portion of their jawbone replaced – eliminating the need for this type of implant.
What Factors Can Affect the Price?
The health of your jawbone affects the price significantly because you may need to have a separate surgery to reconstruct the jaw bone.
If you have poor oral health, it could increase the cost.
You may undergo either a one or two-step implant procedure. A one-stage procedure requires only one surgery where our dentist surgically places the screw the first time. Once the surgery heals enough, our dentist mounts the new tooth to the screw.
When you have a two-stage procedure, our dentist creates the implant and stitches over the area completely. Then, at a later date, our dentist inserts the abutment, which is the device that holds and supports the implant. Typically, our dentist uses a two-step procedure when you have a bone graft and require time to heal before having the implants inserted.
Our dentist may perform special scans before you can actually undergo the procedure which impacts the price.
In most cases, our dentist uses titanium because it lasts. It's possible to use another material like zircon to lower the price, but it doesn't last as long.
Does Insurance Help With the Cost of Dental Implants?
Your insurance may cover a portion of the dental implants. However, it won't cover all it, and in some cases, it may not cover any of it.
Schedule a consultation with Great Smiles Family Dentistry to discuss your options for dental implants and receive a quote. We serve the Toledo, OH area to ensure people of all ages enjoy a lifetime of great smiles. Call us for more information, we serve patients from Toledo OH, Oregon OH, Ottawa Hills OH, Moline OH, Woodhurst OH, Harbor View OH and Shoreland OH.