Porcelain Veneers in Toledo, OH
For a brighter, more radiant smile, come to Great Smiles Family Dentist. Our porcelain veneers can help you achieve the smile of your desire. Call us for more information. We are conveniently located at 4646 Nantuckett Drive Toledo, OH 43623.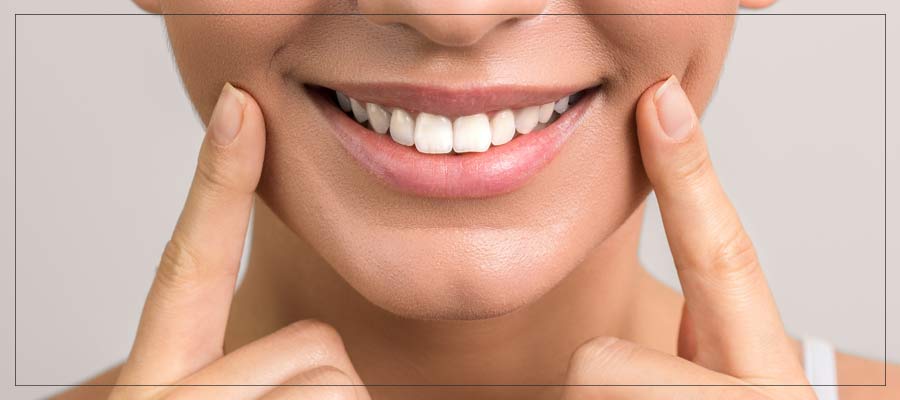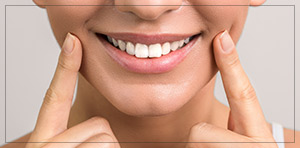 Table of Contents:
What are porcelain veneers?
How much does a full set of porcelain veneers cost?
Are porcelain veneers worth it?
What are the benefits of porcelain veneers?
Smiling is one of the most fundamental facial expressions, conveying joy, happiness, contentedness, and satisfaction. From a friendly greeting to a show of endearing affection, the simple act of smiling can brighten someone's day, strangers, and loved ones alike. Considering this, it is no wonder why so many people desire a whiter, brighter smile. The most illuminating aspect of a person's smile, and often the most noticeable, is their teeth, which is why it is so important to take care of our pearly whites.
What are porcelain veneers?

Porcelain veneers are thin layers of porcelain that are custom-fitted and molded to the teeth. They serve both a cosmetic and practical purpose, improving the appearance of the teeth and also protecting them from damage and staining. Dental veneers can also be made of resin or other composite materials. The goal of a veneer is to change the color, shape, and/or size of a tooth or teeth. They are used most often on:

• Teeth that are discolored from a dental procedure, such as a root canal or a filling
• Chipped or broken teeth
• Irregularly shaped teeth
• Teeth with gaps between them
• Any other dental issue or concern that results in a decrease of self-confidence

Veneers are long-lasting and typically last around a decade (7 to 15 years) before they need to be replaced.
How much does a full set of porcelain veneers cost?

The average cost of a porcelain veneer for one tooth ranges from $1,000 to $2,000. The average adult has 32 teeth, or 28 if they have had their wisdom teeth removed. Based on these numbers, a porcelain veneer on each tooth would cost around $30,000 to $60,000 if performed individually. However, full sets are typically offered at a lower price per tooth and often range from $15,000 to $25,000. These figures are estimates only and may not reflect the price you will pay. For a more accurate estimate of how much a full set of porcelain veneers would cost for your unique situation, call Great Smiles Family Dentist today.
Are porcelain veneers worth it?

Yes, porcelain veneers are absolutely worth it. Because porcelain veneers improve the appearance of teeth and help attain that flawless smile, they can provide a major boost to self-confidence. Veneers are also custom-fitted and designed for each individual, making it nearly impossible to tell the difference between the veneer and natural teeth. Patients who have received porcelain veneers report high levels of satisfaction and state that they were well worth the investment.
What are the benefits of porcelain veneers?

Porcelain veneers provide many advantages, including:

Aesthetics – Because it replicates many of the same properties as enamel, porcelain is the most 'natural-looking enamel replacement material. For example, the enamel is translucent, meaning it can let light enter and reflect it back out. Porcelain has that same characteristic and can be customized to blend with the surrounding teeth.

Durability – There is a chemical adhesion to the tooth and the veneer on a microscopic level because porcelain veneers are bonded to the underlying tooth structure. This makes them able to withstand wear and tear.

Lack of Staining – Porcelain veneers, unlike bonding or natural teeth, do not typically stain due to their material. Additionally, as the final process in their fabrication, porcelain veneers are glazed in an oven, which minimizes staining.

Strength – Aside from the use of metal, porcelain systems are the strongest materials currently used in dentistry.

If you or someone you love wants to improve the appearance of their teeth and smile, come to Great Smiles Family Dentist for our porcelain veneers. Our kind and compassionate professionals are experienced in designing and fitting porcelain veneers and can help improve your confidence. Call us today to book an appointment. We look forward to serving you! We serve patients from Toledo OH, Oregon OH, Ottawa Hills OH, Perrysburg OH, Woodhurst OH, Sylvania OH, and Shoreland OH.