Dental Veneers Specialist in Toledo, OH
Dental veneers provide a natural-looking tooth replacement to fix any cosmetic teeth issues like broken or chipped teeth, discoloration, or anything else. Visit Great Smiles Family Dentistry today! For more information, call us. We are conveniently located at 4646 Nantuckett Drive Toledo, OH 43623.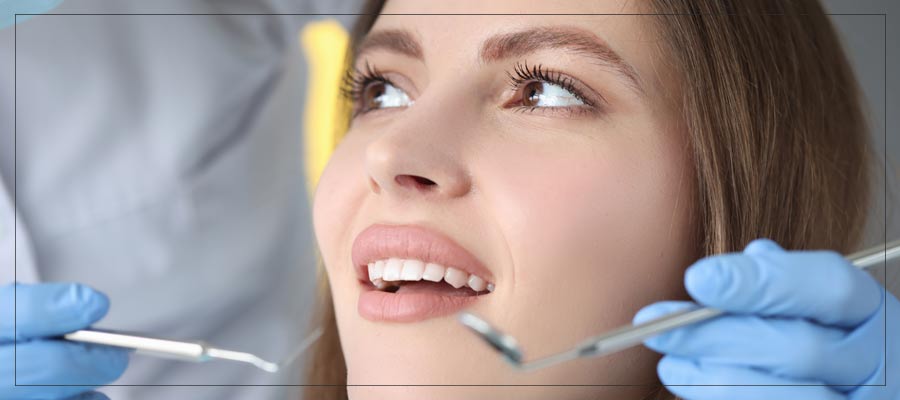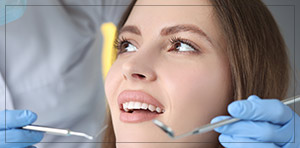 Table of Contents:
What are veneers?
What are the different types of veneers?
What are the benefits of dental veneers?
How much do veneers cost?
What are veneers?

Dental veneers show off a thin, and polished tooth-colored shell that attaches to the front of the tooth which improves the overall look of the tooth's appearance. Often, veneers are made from different substances like porcelain, and resin-composite materials which become permanently bonded to the patient's teeth.

Veneers help to treat various different concerns including patients who have chipped a tooth, or even broken a tooth, discolored teeth, and teeth that are smaller than the average tooth.

Many of our patients who are looking at getting dental veneers think they will just get one veneer to help cover a tooth they may have accidentally broken or chipped, but instead leave with six to eight veneers in place to create a more symmetric and beautiful smile.
What are the different types of veneers?

Over time, advancements have been made to dental veneers, and now there are many different options available for veneers, some of the most common options available for dental veneers include:

• Porcelain veneers

Porcelain veneers provide the least harmful material for dental veneers available while offering stronger and longer-lasting materials available for dental veneers.

• Composite veneers

Composite veneers are made up of a few different substances, including organic natural materials and inorganic materials like composite resin, initiator, resin, and coupling agents. This type of dental veneer material is much less expensive in comparison to porcelain veneers, but the downside is it's not as durable.

• Lumineers

Lumineers is a specific brand of veneers that are made up of ultra-thin porcelain laminate materials. Lumineers require close to no preparation before having to place them. They are used often to treat teeth that may be discolored or have uneven-shaped teeth.

• Removable veneers

Removable veneers are also known as temporary veneers, or another known name is Snap-On veneers. There are two types of removable veneers available:

• Custom-clip on veneers

Custom clip-on veneers provide a higher quality of removable veneers available, as these are completed by a customized impression of your teeth. Once the impression is taken, it will be sent out to a dental lab to be made to customize your mouth and fit your teeth better.

• Instant veneers

Instant veneers are a more affordable alternative to other options available. They are placed in hot water to be easily holdable and fitted to the patient's natural teeth.
What are the benefits of dental veneers?

Dental veneers provide many different benefits to our patients including:

• Dental veneers which are able to cover any chips, cracks, and discoloration.
• The look and feel of dental veneers feel very natural
• Veneers require little removal of enamel needed.
• Dental veneers are able to prevent teeth discoloration
• Veneers are able to provide a confidence boost in your smile
• Veneers are a great low-maintenance dental treatment
How much do veneers cost?

Not all insurance companies are willing to cover the cost of dental veneers, as dental veneers are considered cosmetic treatments. On average, in the United States, you can expect to pay anywhere between $925 to $2,500 per tooth. The cost per tooth really depends on the type of veneer you decide to go with, the location of the dental clinic you go to, and if the clinic specializes in dental veneers.

Composite veneers on average cost anywhere from $400 to $2,000 per tooth and usually last around 5 to 7 years if taken care of.

If you are interested in dental veneers and want to know an estimate of the cost you would have to pay for your dental veneers, and if you are a good candidate for dental veneers, reach out to Great Smiles Family Dentistry today! You can book a consultation appointment by phone, or using or simple appointment app on our website. We serve patients from Toledo OH, Oregon OH, Ottawa Hills OH, Perrysburg OH, Woodhurst OH, Sylvania OH, and Shoreland OH.