Cost of Veneers per Tooth in Toledo OH
Fix chipped, stained & crooked teeth at Great Smiles Family Dentistry. Our experienced dentist Dr. Nadeem Khan DDS is accepting new patients and also giving answers to all your queries. For more information call us today! We are conveniently located at 4646 Nantuckett Drive Toledo, OH 43623.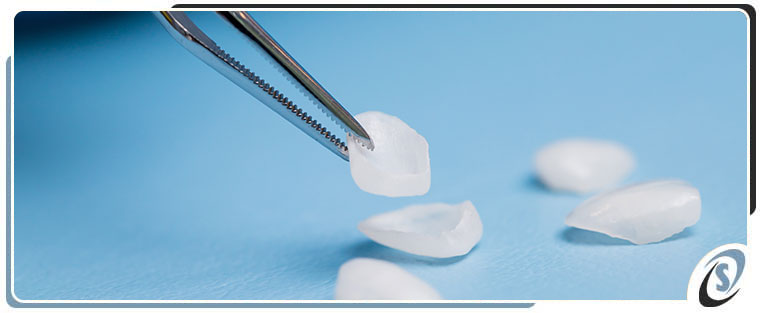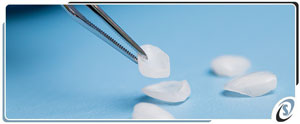 Table of Contents:
Who is a good candidate for veneers?
What dental issues do veneers address?
What is the difference between partial and full veneers?
What is the cost of veneers per tooth?
At Great Smiles Family Dentistry, we are dedicated to giving our patients the best dental care in Toledo, OH. Our team offers dental services such as general dentistry, Invisalign, gingivitis treatment, dental implants, and veneers. To help you feel comfortable and prepared for all treatments offered at Great Smiles, we have compiled some useful information about each service. Continue reading to learn about veneers!
Who is a good candidate for veneers?


Veneers attach to the surface of your teeth to make them appear symmetrical, white, and aesthetically pleasing. They are a thin masks that can be applied to your teeth and last for up to 20 years. There are five different types of veneers including porcelain, palatal, composite, removable, and lumineers. Make sure you discuss with your dentist which type of veneers may be suitable for you. But why would someone get veneers? Well, here are a few of the most common reasons our patients come in for veneers:
 
• You have broken teeth
• Your teeth are abnormally shaped or sized and you would like to change the length and shape to look more symmetrical
• You have permanent stains that you want to hide
• Your teeth have been noticeably worn down because of grinding
• You have white spots or streaks all over your teeth from fluoride
• Your teeth have been chipped or even cracked from an injury
• You have recently gotten a root canal
• You want to fix a gap between your teeth
 
If you have a desire to fix any of the above, you may be a good candidate for veneers. Talk to your dentist about veneer alternatives if:
 
• You have unhealthy gums or gingivitis
• You have severely misaligned teeth and need a more intense treatment
• You have bad oral hygiene and aren't willing to make lifestyle changes
• You grind or clench your teeth and don't have a protective retainer
• You don't have enough tooth enamel
What dental issues do veneers address?


Fortunately, veneers can address a plethora of dental issues! Veneers can fix the following problems:
 
• Discolored teeth
• Chipped teeth
• Broken teeth
• Abnormally small teeth
• Asymmetrical teeth
• Gaps between teeth
• Crooked teeth
• Tooth sensitivity
• Misshapen teeth
• Permanent stains
What is the difference between partial and full veneers?


Depending on the tooth issues your dentist is trying to fix, you could either get full veneers or partial veneers. Partial veneers will cover only the problem areas whereas full veneers will cover your entire tooth. Talk to your dentist to see which veneer options are the best for your situation. Factors that will affect this decision include the position of the teeth, patient age, oral hygiene, tissue health, gum health, and general tooth damage.
What is the cost of veneers per tooth?


Veneer pricing varies greatly. You can expect to pay anywhere from $500 to $2000 for each tooth depending on the type of veneers you get and the complexity of your current teeth issues. Talk to your dentist at your first consultation to discuss veneer pricing for your personal treatment plan. Our dental offices do accept many major insurance policies so that you don't have to be worried about finances. We can help you fill out any insurance forms and give you a rundown on our self-pay options including cash, check, or any major credit cards. Additionally, our offices do offer interest-free payment plans and a Smile Saver Discount Card.
 
If veneers sound like a good dental option for you, book a consultation with Great Smiles Family Dentistry. Our friendly reception will gladly answer any questions, concerns, or inquiries you have about veneers and our office. We look forward to seeing your beautiful smile at Great Smiles Family Dentistry! We serve patients from Toledo OH, Oregon OH, Ottawa Hills OH, Perrysburg OH, Woodhurst OH, Sylvania OH, and Shoreland OH.