Top Family Dentist, Dr. Nadeem Khan, D.D.S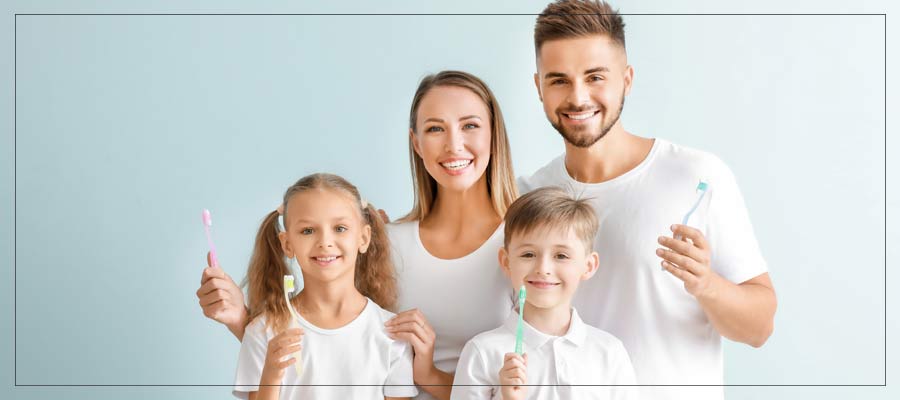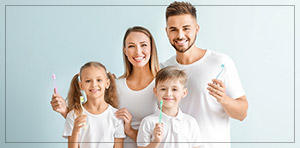 If you are looking for a family dentist in or around the Toledo, northwest Ohio area, look no further than Great Smiles Family Dentistry. Our office can serve all of your dental needs all in a calm and welcoming environment that is dedicated to providing exceptional service to men, women, and children of all ages. We strive to provide all of the dental services you and your family need from your child's first appointment through lifelong cleanings and even denture fittings.
At Great Smiles Family Dentistry, we believe in providing families with the best dental care in Toledo possible. This means not only offering cleanings and regular check-ups, but providing a wide range of specialty services as well. We offer cosmetic dentistry, sleep apnea dental appliances, and advanced dental procedures including implants, bridges, grafting, and cancer screenings. We strive to be the best family dental practice in Toledo and northwest Ohio so that you and your family can receive the exceptional dental care you need.
When it comes to your family's health, it can be easy to brush dentistry aside as less essential than other medical care. But seeing your dentist regularly is just as important as visiting your primary care physician for an annual check-up. Without seeing your dentist for cleanings, you could be setting yourself up for more serious problems in the future. At Great Smiles Family Dentistry, we want you and your family to have a great relationship with your dentist. We believe in the importance of building and maintaining partnerships with all of our patients. We want you to feel calm and comfortable every time you visit us, whether it is for your routine cleaning or a more serious procedure.
Our cosmetic and general dentistry services include bonding white fillings, endodontics, root canals and crowns, whitening services, wisdom teeth removal, sealants, and dentures. We are also experienced in pediatric dental care. We believe that getting kids invested in their dental health and hygiene at an early age can set them up for a lifetime of great smiles. Our goal is to provide you and your family with all of the dental services you could possibly need. We promise that when you come to Great Smiles Family Dentistry, you will always receive compassionate and comprehensive dental care.
Great Smiles Family Dentistry is proud to serve the Toledo and northwest Ohio community, and we value the trust you place in us when you come to us for your dental care. Our professional and experienced staff are available to listen to your concerns and help you make informed decisions regarding your oral health. Our goal is to provide you with the best dental care available each and every time you make an appointment.
If you are looking for the best family dentist in Toledo, OH, trust Great Smiles Family Dentistry for all of your dental needs. We'll be with you every step of the way from your biannual cleanings to straightening your smile or treating gum disease. No matter your dental needs, Dr. Nadeem Khan and the rest of our dedicated staff are here to help you and your mouth look and feel great. We serve patients from Toledo OH, Oregon OH, Ottawa Hills OH, Moline OH, Woodhurst OH, Harbor View OH and Shoreland OH.