Invisalign Dentist in Toledo, OH
Straighten your teeth with Invisalign clear aligners at an affordable cost. Get Your Invisalign Special for Over 25% Off. Dr. Nadeem Khan, DDS is a platinum Invisalign dentist at Great Smiles Family Dentistry. Schedule your complimentary Invisalign exam today or call us now. We are conveniently located at 4646 Nantuckett Drive Toledo, OH 43623.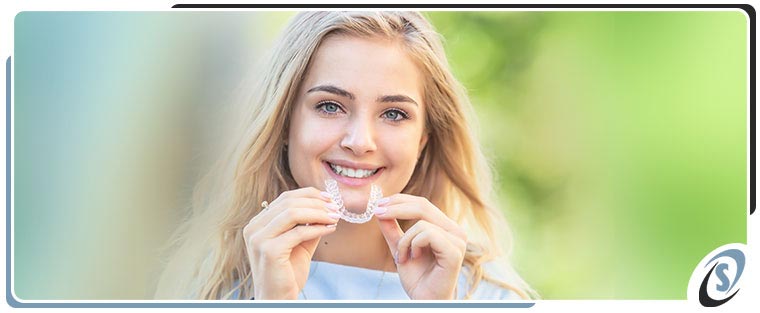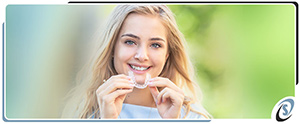 Choose Invisalign for Straighter Teeth
With comfort and convenience in mind, Invisalign's treatment process allows you to be self-confident without unsightly, sharp brackets to be embarrassed about.
Clear aligners are virtually invisible
Smooth comfortable plastic aligners
Removable for easy cleaning
Eat whatever you want
Easy flossing and brushing

Visit www.invisalign.com for more information
---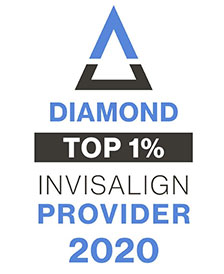 What Does this Mean to You?
You can trust us to give you great results. Dr. Khan is the leader in Invisalign treatment for adults and teens in Toledo, OH
Fewer than 1% of Invisalign providers in the country achieve this status.
---
Straighten Your Teeth with Invisalign
Achieve the Smile that Shows Off the Authentic You
Dr. Khan will be with you every step of the way to create a personalized treatment plan just for you. From initial consultations, x-rays, and impressions of your teeth, your customized aligners will gently and gradually shift your teeth to the smile that shows off the authentic you.
Look and Feel Great About Yourself
The Invisalign aligners are clear plastic that are BPA-free, and hardly anyone will even notice you're wearing them. Every couple of weeks you place in a new set of aligners until the treatment process is completed. Once you achieve your million-dollar smile, Dr. Khan provides additional options to keep your smile looking great and in place.
---
What are other's saying?
Click the photos below to learn about other people's experience with Invisalign
---

Make the right choice
With Invisalign Teen enjoy the things that make these the best times of your life – with no metal braces
Other Orthodontics Services
---
Canine Exposure for Orthodontics
Canine exposure is the surgical treatment of impacted teeth. An impacted tooth is one that has failed to emerge through the gums. This most commonly occurs in wisdom teeth and in the canine teeth. This procedure involves Dr. Khan cutting a small hole into the gums that are covering the impacted tooth, allowing the tooth to emerge. An orthodontic bracket may also be applied to help guide the tooth into it's proper place in the mouth. Oral examination and X-rays may be used to determine if canine exposure is a good treatment option for you.
We serve patients from Toledo OH, Oregon OH, Ottawa Hills OH, Perrysburg OH, Woodhurst OH, Sylvania OH, and Shoreland OH.