Dental Implants Near Maumee, OH
Dental Implants can help replace teeth and restore your smile back to its former glory. Great Smiles Family Dentistry can provide you with your dental implant needs near Maumee and Toledo Ohio area. Call us today for more information. We are conveniently located at 4646 Nantuckett Drive Toledo, OH 43623.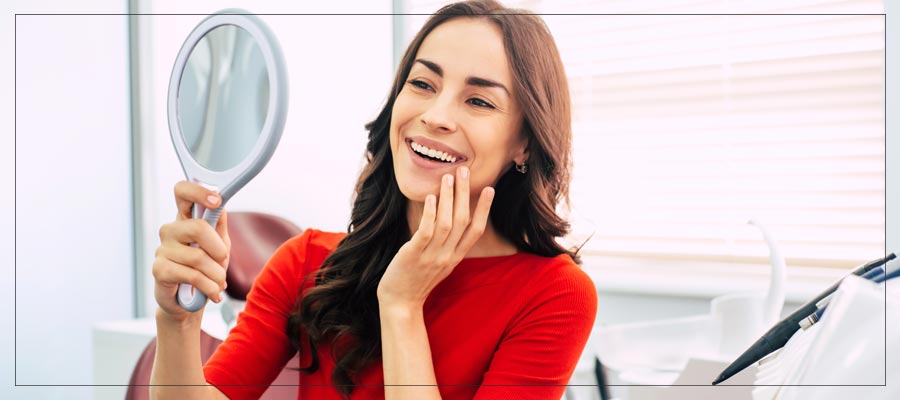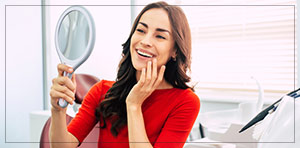 Table of Contents:
How painful is getting a dental implant?
How long does a dental implant last?
Can a dental implant fall out?
Losing teeth is never a good feeling! It is undoubtedly an unsettling experience that can often make one feel a sense of shock and panic. Moreover, it can make you uncomfortable in your smile, which is something that no person should feel! At Great Smiles Family Dentistry, we understand the scare of losing teeth and are passionate about helping people love their smiles. We provide excellent dental implant services, as a more durable and lasting alternative to dentures, crowns, and bridges.
How painful is getting a dental implant?

The actual dental implant procedure should not cause any pain. Before the procedure begins, dental sedation anesthesia is administered to put you in a calm and relaxed state so that you do not experience any pain. You will likely experience a little discomfort when the anesthesia is applied, and you may feel some pressure during the procedure, but the procedure itself should be painless. Once the anesthetic has sufficiently taken hold, the dental surgeon will make a small incision in the treatment area of your gums to install the implant. A tiny screw is inserted into the jawbone to hold the implant in place. Once the implant is in place, the gums are stitched back together.

After the procedure, you may experience some pain for a week to ten days, but it can be managed with over-the-counter (OTC) pain relievers, saltwater mouthwash, and using cold packs. It will take about three to six months for the jawbone to completely heal and grow back around the implant screw, which will then become a permanent fixture in your jaw. However, you should not experience any pain or discomfort beyond ten days of treatment.
How long does a dental implant last?

While nothing lasts forever, dental implants are designed to last a very long time! When taken care of properly, they have the durability to last up to 25 years. As such, they are considered to be a permanent tooth replacement solution. The proper maintenance of dental implants is the as that for natural teeth. Make sure you brush your teeth at least twice a day and floss between your teeth once a day. Regular dental checkups are also beneficial to maintain the health of both the dental implant and your natural teeth. Once the dental implant has completely healed, it is indistinguishable from the rest of your teeth in the way that it feels and looks.
Can a dental implant fall out?

It is abnormal for a dental implant to fall out. However, it can happen! The shape and size of dental implants are carefully matched to your jawbone and tooth structure to fit securely and safely in the specified treatment area. When dental implants fall out or become loose, it is usually due to a placement error or a manufacturing miscalculation, which is an infrequent occurrence. That said, don't fret if this happens to you! It is a relatively easy mistake to correct. Make sure you save whatever part of the implant that falls out, call your dentist to schedule an emergency appointment, avoid chewing in the area of the implant and rinse three times daily with a non-alcoholic mouthwash.

If you are interested in learning more about our dental implant services or would like to book an appointment with us at Great Smiles Family Dentistry, we would love to hear from you! Please call us or schedule an appointment through our website. Our clinic is located at 4646 Nantuckett Drive Toledo, OH 43623, and is open during the following hours: 8:00 AM to 6:00 PM on Monday and Tuesday, 8:00 AM to 1:00 PM on Wednesday, 8:00 AM to 5:00 PM on Thursday, and 8:00 AM to 12:00 PM on Friday. We serve patients from Toledo OH, Oregon OH, Ottawa Hills OH, Moline OH, Woodhurst OH, Harbor View OH and Shoreland OH.