Types of Dental Braces in Toledo, OH
Getting braces is an exciting and life-changing decision that can greatly improve your oral health and personal confidence. At Great Smiles Family Dentistry, Dr. Nadeem Khan DDS can walk you through the process of getting the best braces to suit your individual needs. Contact us today for more information about our team or dental services or to book an appointment online. We are conveniently located at 4646 Nantuckett Drive, Toledo, OH 43623.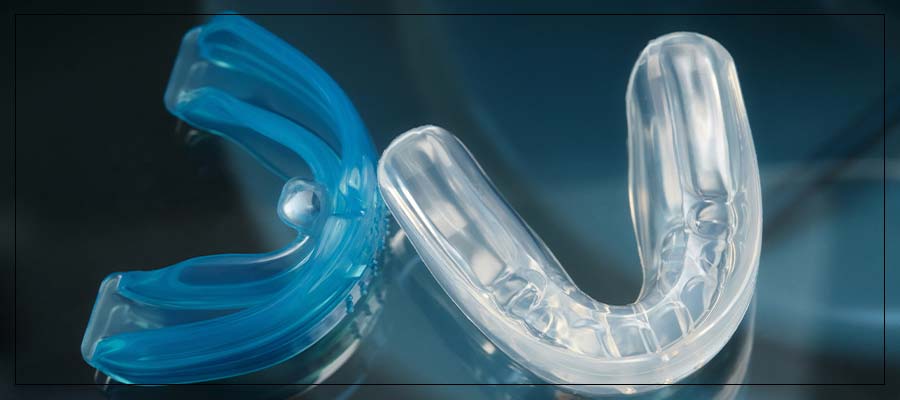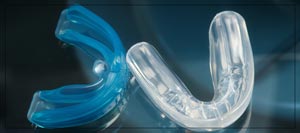 Table of Contents:
What are the different types of braces available?
How long do braces take to work?
How should I care for my braces?
How do I know which type of braces are good for me?
Braces are a common orthodontic treatment that can correct a wide variety of dental issues, from crooked teeth and misaligned bites to overcrowding and gaps between teeth. However, with so many different options available, it's important to understand the process of getting braces and what to expect from this transformative treatment.
What are the different types of braces available?

Braces come in variety of types and styles to suit unique dental conditions and patient preferences. The types of braces available include:

• Metal. The most traditional and common type of braces. They consist of metal brackets attached to each tooth using an adhesive and connected by a thin wire. The brackets are made of stainless steel and can be customized with different colored elastics to personalize your style. They are highly effective in correcting complex dental issues and are recommended for patients of all ages.

• Ceramic. Similar to metal braces, however, they blend in with the natural color of your teeth. The brackets are made of clear or tooth-colored ceramic material, making them less noticeable overall. The wires are either metal or clear to match the teeth better.

• Lingual. These are the most discreet type of braces as they are attached to the backside of the teeth. The brackets and wires are custom-made to fit each tooth, making them less visible from the outside. Lingual braces are suitable for patients who prefer an invisible orthodontic treatment but require comprehensive dental correction.

• Invisalign. Invisalign is a clear aligner system that is a popular alternative to traditional braces. Invisalign treatment utilizes a series of clear plastic trays that are customized to fit your teeth and gradually shift them into their desired position. The aligners are removable, making them easy to clean and eat without restrictions. Invisalign is recommended for mild to moderate dental issues and is popular among adults who desire a discreet orthodontic treatment.

• Self-Ligating. These are similar to metal braces but they use a special bracket system that eliminates the need for elastic bands. The brackets have a sliding mechanism that holds the wire in place, allowing for less friction and faster treatment time. Self-ligating braces are suitable for patients of all ages and are available in metal and ceramic options.
How long do braces take to work?

The answer to this question varies depending on the type of braces you have.

Traditional braces typically take more time, usually between 18 to 24 months to complete the full treatment. Ceramic braces, self-ligating braces, and lingual braces take about the same amount of treatment time.

In contrast, Invisalign, which involves using custom-made clear aligners to move your teeth into place, takes less time and is usually completed within 12 to 18 months. However, this length of time may also vary depending on the individual's needs.
How should I care for my braces?

No matter what type of braces you have, it's important to take proper care of your orthodontic appliance to ensure that it lasts throughout the entirety of your treatment time. To ensure your braces stay in tip-top shape, the following guidelines are recommended:

• Maintain good oral hygiene by brushing and flossing regularly.

• Avoid hard, sticky, and chewy foods that can damage your braces and interfere with the movement of the brackets.

• Wear a mouthguard when playing sports or engaging in physical activity to prevent damage.

• Attend all scheduled appointments with your orthodontist to ensure your treatment is progressing as it should.

• Be gentle with your braces and avoid picking at them or playing with them.
How do I know which type of braces are good for me?

There are several popular options of braces to choose from, including traditional metal braces, ceramic braces, lingual braces, and clear aligners like Invisalign.

Choosing the correct type of braces for you can be a bit daunting, but there are several factors to consider when making this choice. This includes the severity of your orthodontic issue, your lifestyle and personal preferences, the treatment cost and duration, and the recommendations of your orthodontist.

It is recommended that you consult with your orthodontist and/or dental specialist to determine the best option for your unique case.

If you're considering braces, contact us at Great Smiles Family Dentist. Our team would be happy to talk you through all your options so you can feel confident in your decision moving forward. Reach out today for more insight into our dental services or to schedule an appointment.

We look forward to serving you! We serve patients from Toledo OH, Oregon OH, Ottawa Hills OH, Perrysburg OH, Woodhurst OH, Sylvania OH, and Shoreland OH.