Top Rated Pediatric Dentist Questions and Answers
Family Dentist Nadeem Khan has been practicing dentistry since 1995. Dr. Khan is a talented and caring dentist who has a passion for general dentistry. Dentist Nadeem Khan, DDS and team of dental care specialists provide top rated general and family dentistry at Great Smiles Family Dentistry. Call us for more information. We are conveniently located at 4646 Nantuckett Drive Toledo, OH 43623.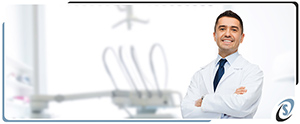 A child's smile is a very precious thing. A parent will go to great lengths just to see that beautiful smile from their little one. Are you looking for the right dentist for your child? Do you live in the Toledo, Ohio area? Then look no further. At Great Smiles Family Dentistry, Dr. Nadeem Khan, DDS and his team of Dental Care Specialists have been taking care of the dental needs of precious little ones, like yours, since 1995. Maintaining your children's smiles are of the utmost importance to the entire team at Great Smiles Family Dentistry. Dr. Khan has a passion for dentistry and for helping your family look and feel their best. Why is pediatric dentistry important? What can I expect from Dr Khan and his team
Why is pediatric dentistry important?
Pediatric dental visits are important for the overall health of your child. By visiting the dentist as soon as your child's first tooth appears you are already establishing a great routine for your child's oral health. This is so important because according to the Center for Disease Control and Prevention (CDC) over 40 percent of children experience tooth decay by the time they enter kindergarten. The sooner your child begins getting regular pediatric dental checkups, the healthier their mouth will be, and remain, as they grow up. By means of regular early checkups with a pediatric dentist, any issues such as cavities, and tooth decay, can be identified and addressed right away. When left unchecked such problems can lead to pain, difficulty concentrating, and other medical related issues.
What can I expect from Dr Khan and his team?
Being a leader in the pediatric dental field Dr Khan and his team pride themselves on being up-to-date with the latest technology and best pediatric dental care available. As a compassionate dentist, who is concerned about the overall health of your child, Dr Khan and his team will spend time with you and your child answering any questions or concerns that you may have about the oral health of your little one. We want you as a parent, and your child, to feel comfortable and confident about their experience at Great Smiles Family Dentistry. Also, Dr Khan and his team will provide assistance and education about the importance of good oral hygiene for the entire family. They will explain some of the reasons for common tooth challenges, how to prevent tooth decay, as well as how to brush young teeth properly. By working together with you the team of dental specialists will create a plan for regular healthy teeth checkups that is specifically related to your child's dental needs. During these regular checkups cleanings, exams, and X-rays will be provided as needed in order to keep your little ones' teeth looking and feeling their best. Your precious little will continue to have that beautiful, radiant, smile that you as a parent love to see.
At Great Smiles Family Dentistry, we realize when it comes to the dental health of you and your family you have choices. But you, your children, and your entire family deserve the very best in dental services. That is why we don't want you to just take our word for it. Please check out the patient reviews on our home page and see why Dr Khan is the Top Rated Pediatric Dentist in the Toledo, Ohio area. Give us a call us today to set up an appointment for your child and find out for yourself why Dr Khan and his Team of Dental Care Specialists are considered the best. We serve patients from Toledo OH, Oregon OH, Ottawa Hills OH, Moline OH, Woodhurst OH, Harbor View OH and Shoreland OH.