Routine Dental Care in Toledo, OH
If you are looking for a great family dentistry clinic for a routine dental care treatment, look no further than Great Smiles Family Dental! We provide top-quality dental treatments and procedures to our patients! Call us now for more information! We are conveniently located at 4646 Nantuckett Dr Toledo, OH 43623.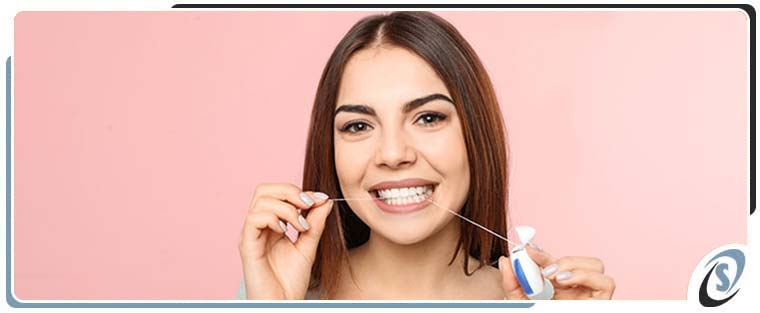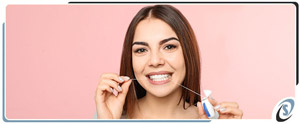 Table of Contents:
What do you mean by Dental Cleaning and Examinations?
Where to get Emergency Dental Care?
Who can perform Root Canal Treatment?
What is Tooth Extraction?
How to avoid Dental Anxiety?
Where are they accepting new dental patients in Toledo, OH?
What do you mean by Dental Cleaning and Examinations?

During a regular dental checkup, it's not uncommon to have a dental exam and cleaning to check for cavities and gum disease. Your dental exam will usually include evaluating your risk of developing any oral health issues and checking your face, neck and mouth for any abnormalities. While your dental exam will usually include a dental x-ray or other diagnostic procedures.

Your dentist or a dental hygienist will discuss with you your diet, oral hygiene habits and may demonstrate proper brushing and flossing techniques to help you correctly take care of your oral health. Our dental team may as well bring up other topics including any lifestyle factors, they may deem to affect your oral health and any possible cosmetic improvements to help your teeth including braces, retainers, etc.
Where to get Emergency Dental Care?

Great Smiles Family Dentistry offers Emergency Dental Care at our clinic in Toledo, OH which is done by Dr. Nadeem Khan DDS. Dr. Khan and his exceptional dental specialists are able to provide any emergency dental care that may be warranted from your visit, and have you feeling better in no time.

We don't shy away from a challenge, and we will take your oral health issues as our top priority when you visit us. We are available by appointment only from 5 days a week. Our business hours are as follows:

• Monday and Tuesday 8:00 AM to 6:00 PM
• Wednesday 8:00 AM to 1:00 PM
• Thursday 8:00 AM to 5:00 PM
• Friday 8:00 AM to 12:00 PM

Call us today or simply book online for your emergency dental care visit.
Who can perform Root Canal Treatment?

Generally, your family dentist or an endodontist can easily perform a root canal for you, as they have been extensively trained and have done several root canal procedures previously.

Our root canal treatments are effective and a safe treatment for teeth whose pulp have become infected or inflamed. This is not the only reason, as you may need a root canal in other situations as well, like to help save a tooth or restore a tooth.
What is Tooth Extraction?

Tooth extractions can cause major anxiety; however, a lot of times it can be necessary for an individual. Although our permanent adult teeth were meant to last our lifetime, there may be a number of reasons why you may need a tooth extraction. Some of the most common reasons a tooth would need a tooth extraction include a tooth being badly damaged from trauma or decay and is beyond repair, crowded mouth, infection like tooth decay, and risk of an infection or a compromise to your immune system if the tooth stays.

Tooth extraction is when a certified dentist or oral surgeon pulls your tooth that is causing issues. Before they pull the tooth, you will be offered a local anesthetic like an injection to numb the area where the tooth is going to be removed from. Once pulled, your dentist will pack a gauze pad into the socket of where the tooth was removed from and have you bite down to help stop the bleeding. Depending on the situation, your dentist may have to include a few stitches which are usually self-dissolved to help close the gum edges over the extraction site.
How to avoid Dental Anxiety?

At Great Smiles Family Dentistry, we are able to help you with dental anxiety by offering a more relaxing and enjoyable experience.

First thing is to inform your dental clinic that you suffer from dental anxiety, and let your fears be known as well as any past traumas or experiences that may have caused your dental anxiety.

As well, our dentists may be able to prescribe anxiety-relieving medication to help you relax upon your appointment. On top of this, you can have dental work done under conscious sedation or general anesthesia so you are not awake during your procedure(s).

Talk to your dental clinic when booking your appointment, so you can come to the best conclusion together about what would be a good fit for you during your treatments at Great Smiles Family Dentistry.
Where are they accepting new dental patients in Toledo, OH?

Great Smiles Family Dentistry is proud to let you know we are now accepting new dental patients at our clinic based in Toledo, OH! We are located at 4646 Nantuckett Drive Toledo, OH 43623. Call us today for your next dental appointment with us! We serve patients From Toledo OH, Oregon OH, Ottawa Hills OH, Perrysburg OH, Woodhurst OH, Sylvania OH, and Shoreland OH.