Family Dentistry in Toledo, OH
Whether you or your family is in need of dental work, we have your needs covered. Visit Great Smile Family Dentistry today to get comprehensive and quality care.

Call us

today or visit our clinic conveniently located at

4646 Nantuckett Drive Toledo, OH 43623

.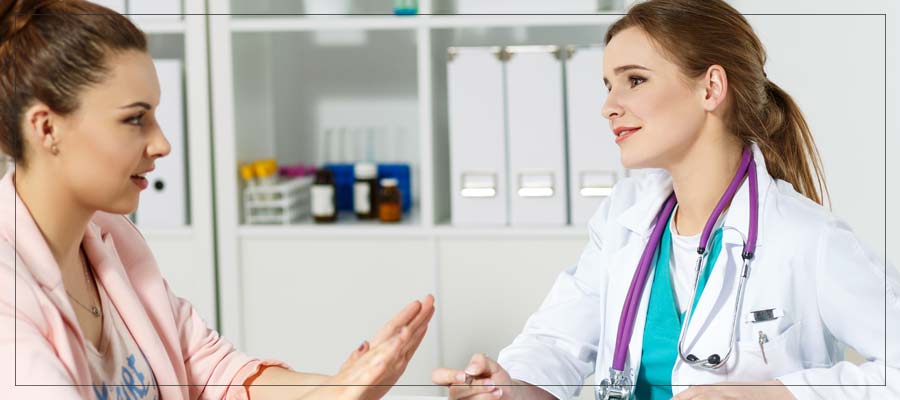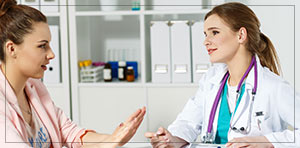 Table of Contents:
What does family dentistry mean?
How do I choose a family dentist?
How often should I see my family dentist?
How do family dentists help?
What preventive services are provided by the family dentists?
What does a dentist do during a checkup and cleaning appointment?
Why it is important to see your family dentist regularly?
How do I find a top family dentist in Toledo, OH?
Family dentistry is the dental care provided to families, including young children, teenagers and adults. Family dentists are the perfect solution for families seeking dental care, as everyone can receive treatment in the same place, making it easier to schedule appointments.
What does family dentistry mean?

Much like general dentistry, family dentistry focuses on oral hygiene and the health of teeth. The biggest difference is that family dentists specialize in the unique needs of children of all ages. Some of the services offered at Great Smiles Family Dentist include:

• Regular cleanings
• Fluoride treatments
• Cavity identification and filling
• Invisalign
• Treatments for gum disease
• Root canals
• Crowns
• Sealants
• Dentures
• Bridges
• Mouth cancer screenings
• Endodontic care

Family dentists not only understand how children's teeth change with age, but are also experienced in caring for children that are afraid of going to the dentist. Our family dentists have a gentle, compassionate, and understanding approach so that children of all ages will develop positive connections with dental visits and build good oral hygiene habits that last a lifetime.
How do I choose a family dentist?

There are several important factors when it comes to choosing a dentist, including:

Evaluate the Dentist's Training — It is important to know what the dentist's education and training are, as this will help you determine whether they are right for you and your family.

Check Their Experience — Much like their training, a dentist's experience is an important consideration. If they are experienced in performing a wide variety of procedures, they may be better suited to fit the needs of your family.

Location of the Clinic — A clinic's location can make or break a decision. Traveling far distances in a dental emergency can be stressful and even lead to further complications. Making sure your dentist is within reach is essential to convenient care.

Learn Whether They Offer Comprehensive Dental Services — Dental procedures are important, but there are other services that are essential to dental health, such as orthodontics and cosmetic dentistry. Making sure these services are provided can save you from visiting other clinics.

Examine the Atmosphere in their Dental Clinic — The feel and ambiance of a dental clinic can be a big determining factor in whether or not someone chooses their practice. Patients should feel at ease and comfortable when visiting their dentist, and the proper atmosphere can make a huge difference.

Check Out the Reviews and Testimonials from their Patients — Other patients and their experiences can help you decide whether or not a practice is right for you. Reviews and testimonials can reveal a wealth of information about clinic practices and how the staff treats their patients.
How often should I see my family dentist?

How often you should see your family dentist depends on your oral health and risk factors for dental conditions. On average, it is recommended to visit the dentist at least once every year. This helps prevent gum disease and tooth decay, by recognizing and treating them early on.

How do family dentists help?


Dentists help people with the health of their teeth and gums. This means checking for issues like cavities and gum disease and addressing such issues. It can also mean repairing or replacing unhealthy teeth, or even whitening and brightening a patient's smile! There's more to it than that, so let's take a look at some of the services dentists offer.
What preventive services are provided by the family dentists?


Dentists provide many different types of services, but the main type is preventive services. These services are about preventing issues like cavities, periodontal disease, and others. And by preventing these issues in the first place, a dentist can prevent serious complications. For instance, if a patient has a cavity, a dentist can address it before it becomes an abscess. Services like checkups and cleanings are preventive services.

There are also cosmetic services that are about improving the appearance of teeth. This means fixing issues like teeth misalignments and stains. Services like teeth whitening and braces are cosmetic services, and some cosmetic services can also be preventive services. For example, braces can help a patient with their smile and improve their bite!

Finally, there are restorative services for damaged or diseased teeth. Crowns and dental implants are examples of restorative services. They could also be considered preventive services because they can protect a tooth from further damage or protect surrounding teeth.
What does a dentist do during a checkup and cleaning appointment?


A regular checkup and cleaning appointment is really easy! During this appointment, a dentist or a dentist's assistant will clean and check your teeth. The professional will check for any issues like cavities or gum disease and evaluate your risk of developing other problems. Your checkup might also include X-rays and other services.
Why it is important to see your family dentist regularly?


It's important to see a dentist regularly. Regular checkups and cleanings are essential because they help prevent issues like cavities, gingivitis, tooth enamel loss, and periodontitis. By preventing these issues, you'll be able to maintain your dental health. You could even support your overall health too! An issue like periodontitis can cause heart problems, and by preventing periodontitis, you can avoid these heart problems.
 
You should see a dentist at least once a year for a checkup and cleaning appointment. You could go twice a year, which is even better. By seeing a dentist on a regular basis, you'll be able to avoid many of the issues we mentioned. The American Dental Association recommends regular visits to the dentist. They also recommend that at a young age, children should be taught about dental hygiene.
How do I find a top family dentist in Toledo, OH?


If you are looking for a qualified, trusted dentist for you and your family, come to Great Smiles Family Dentist today! Our caring professionals are experienced in treating patients of all ages and can give you and your children beautiful, healthy smiles. Call us today to book an appointment. We look forward to serving you! We serve patients from Toledo OH, Oregon OH, Ottawa Hills OH, Moline OH, Woodhurst OH, Harbor View OH, and Shoreland OH.