Affordable Dentist Accepting New Patients in Toledo, OH
If you are looking for an affordable dentist for the entire family including yourself, you have found the right place! Great Smiles Family Dentistry offers affordable and top-quality dental care! We are here to keep your smile healthy and sparkling for your lifetime. Call us for more information! We are conveniently located at 4646 Nantuckett Drive Toledo, OH 43623.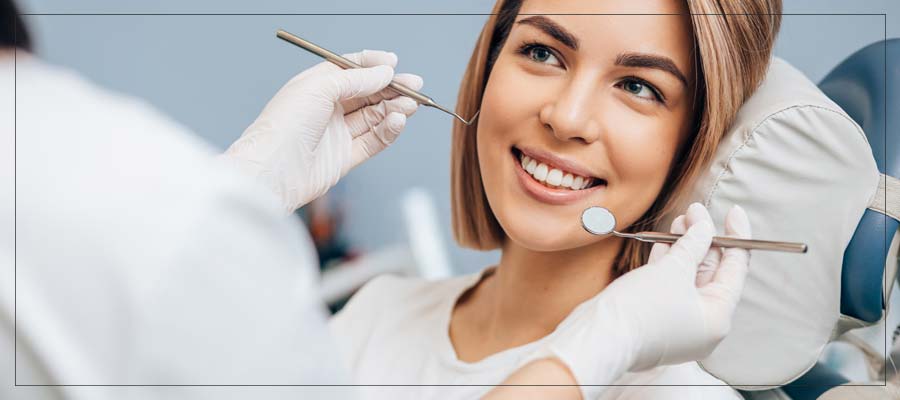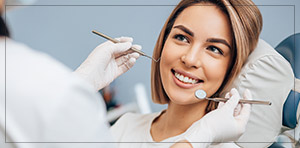 Table of Contents:
What is basic dental care?
What are the benefits of visiting a dentist regularly?
What happens if I don't go to the dentist?
Are dentists accepting new patients in Toledo, OH?
What is basic dental care?

Basic dental care is straightforward, in the fact that it provides the basic necessities an individual needs to take care of their oral health. It's the prevention and treatment of your teeth and gum diseases. It also covers tooth repair procedures like fillings, root canals, and other familiar procedures like extracting teeth.

Basic routine dental care on your part includes daily brushing of your teeth, flossing at least once a day, and using mouthwash after to keep your teeth and gums healthy in between check-ups and cleanings to your dentist.

Generally, it is best depending on your dental care needs, the basic dental care of cleanings and check-ups should occur every six to twelve months. At the appointment, your dental hygienist will clean and polish your teeth, while your dentist will examine your teeth, gums, and tongue to look for several red flags that may cause issues down the road, as well you may be asked to do a dental x-ray as well each year to review any dental issues that may not be seen by the human eye from the dentist's vantage point.

During your x-ray, if any dental issues arise like decay, fillings and extractions may be part of the general dental maintenance. From the findings of your regular check-up, the dentist may recommend a number of additional tests and diagnostic tools to help maintain your oral health.
What are the benefits of visiting a dentist regularly?

It is highly recommended that you visit at least twice a year for a cleaning from a dental hygienist, and once a year for a routine check-up. Some of the reasons and benefits of having regular dental checkups and cleanings include:

• Prevents tooth decay

Dental decay is one of the most common chronic diseases many deal with around the world. This preventable condition presents a major health challenge to the public as well as dentists who try to continue educating their patients about the importance and benefits of continuing regular dental care, cleanings, and check-ups.

Regular cleanings from a professional dental hygienist done at our dental office Great Smiles Family Dentistry can help to prevent cavities, periodontitis, as well as other conditions. 

• Improve overall health and well-being

There is a relationship between your oral health and your overall health. Improper oral care can lead to serious diseases in the mouth as well as the body. An unhealthy mouth can increase your risk of heart disease or stroke significantly, and can even cause fertility issues or miscarriages and preterm labor in women who are already pregnant. As well, it can lead to worsening of your existing conditions, like diabetes.

Your dentist is able to help, by improving your oral health, it will cause you to lead a much healthier life.

• Identifying any early cancer risks

Regular dental visits will increase the likelihood of early detection for oral cancer, due to the oral cancer screening that is completed during a regular dental check-up. It offers a greater chance of successful treatment of oral cancer if it is discovered in the early stages. If you do not get regular dental check-ups and it is left, the condition can become more life-threatening each day, and usually, individuals can't recognize the early signs of oral cancer; however, your dentist can, as they have been trained to.
Some dentists may also check your neck, jaw, and lymph nodes which will help to identify the signs of other cancers and any abnormalities you may have.

• Saves money

With regular dental care and preventative care including routine dental visits, dental cleanings and proper dental practices followed at home, you are able to avoid any costly dental procedures. Costly dental procedures like root canals, bridges, and implants or gum surgery can be extremely costly, even with insurance, these can be prevented with proper dental care and maintenance.
Each time you go in for a preventative dental check-up and care treatment, you save money on restorative and emergency dental treatments.
What happens if I don't go to the dentist?

If you do not go to the dentist, you could start noticing issues arise like pain in your gums, or issues biting and chewing. This is all due to improper dental care, and not following preventative measures to keep your oral health on track, and in the end, can cost you a lot more in extensive restorative and emergency dental procedures.
Are dentists accepting new patients in Toledo, OH?

Absolutely! At Great Smiles Family Dentistry, we are accepting new patients at our clinic! We are open by appointment 5 days a week, Monday to Friday. Call us today! We look forward to hearing from you! We serve patients from Toledo OH, Oregon OH, Ottawa Hills OH, Perrysburg OH, Woodhurst OH, Sylvania OH, and Shoreland OH.