How Long Do Dental Implants Last?
Dental implants have grown in popularity over the past several years due to them being low maintenance, sturdy and natural looking to blend in with the rest of your natural-teeth. At Great Smiles Family Dentistry, Dr. Nadeem Khan DDS provides a variety of dental implant options to suit your needs. To learn more or get started with dental implants in Toledo OH, call us today.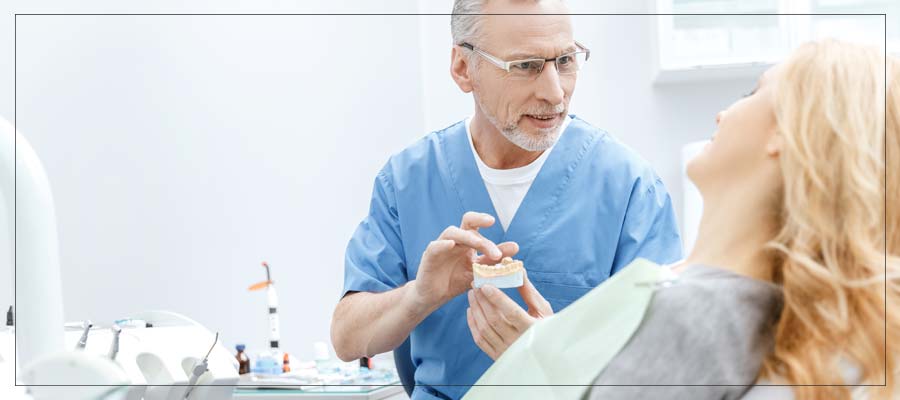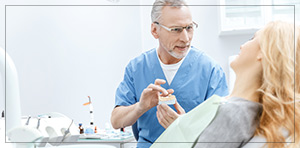 Table of Contents:
How long does a dental implant procedure take?
Why are dental implants significant for patients?
Can dental implants last a lifetime?
What are the factors that affect the longevity of dental implants?

How long does a dental implant procedure take?

The amount of time required to complete the process of having a dental implant placed in the mouth depends on many factors, and which part of the process is being discussed. The dental implant procedure itself, wherein the implant post is placed in the mouth and secured to the jaw, doesn't take a particularly long time. This procedure usually takes anywhere from 20 to 60 minutes for a single post to be implanted, depending on the individual patient and the condition of their mouth and jaw. However, this isn't the first, last, or only step of the complete dental implant procedure. The first step consists of a dental exam and digital image captures of the mouth, jaw, and tooth area where the implant is being inserted in order for the dentist to properly plan the implant. This can potentially be completed in the same appointment as the implant itself. Once the implant is inserted, the patient will be given a temporary crown to cover the implant while the area heals. This takes anywhere from 3 to 6 months. Once the area is fully healed, the patient will go back to the dentist to take an impression in order to build the final tooth. It will take a few days to a few weeks for the tooth to be built, at which point the patient will return to have the tooth fitted and permanently affixed to the implant post. At Great Smiles Family Dentistry, we will walk our patients through the entire process so they know what to expect at each stage and how long they can anticipate the procedure taking from start to finish.
Why are dental implants significant for patients?

Dental implants can significantly improve the overall quality of life for patients who have lost a tooth, or several teeth, and require replacements. When people think of getting a tooth replaced, many people automatically think of the old school crowns or bridges that are removable, so they can move and shift while talking and eating. Alternatively, they may have been created out of a material that doesn't blend in with your natural teeth, making it obvious that there is a fake tooth there. Dental implants on the other hand are the complete opposite. Implants are surgically mounted in the jaw so that the new, prosthetic tooth is strong, sturdy and stable, due to the permanent implant that acts like a tooth root. This means the tooth can't and won't move or shift around, so even eating the hardest, stickiest foods is safe. With a variety of material options available for the prosthetic tooth itself, your dentist will ensure that the tooth matches the same color and finish as your natural tooth so it will blend in. Dental implants are designed to look and act like your own natural teeth, so patients can be confident that the only people who will know they have an implant is their dentist and themselves. At Great Smiles Family Dentistry, our top priority is our patient's satisfaction and confidence with their smile, and we will ensure that their smile shines bright.
Can dental implants last a lifetime?

Once the insertion of a dental implant has been completed, the prosthetic tooth will look and act exactly the same as your natural teeth. This means that the care and maintenance of the tooth will follow the same cleaning and care habits as the rest of your teeth. Regular flossing and brushing will help to keep all of your teeth and gums clean and healthy, both your natural teeth and any implants you have. Patients will also need to continue with their regular schedule of dentist visits for routine cleanings and checkups. Dr. Nadeem Khan, DDS will check your overall oral hygiene and health, including the implant, to ensure there are no concerns. With proper care and maintenance, as well as regular visits to Dr. Nadeem Khan DDS, your dental implants can potentially last a lifetime. At minimum, they can easily last for many, many years, longer than a traditional bridge or crown. Dr. Nadeem Khan DDS at Great Smiles Family Dentistry will provide you with tips for proper care and maintenance of your dental implant to help it last as long as possible.
What are the factors that affect the longevity of dental implants?

There are several factors that can affect the longevity of a dental implant. The initial insertion procedure is the first point that will impact the longevity as having a strong, sturdy base will help to ensure that the implant lasts. This means that the amount of bone available in the structure of the jaw will have an impact, as will the need for bone grafts, and then the bone graft procedure if needed. How quickly and how well the treated area heals will also impact the longevity of the implant, as well as the prosthetic tooth. Prosthetic teeth can be replaced as needed, if they become damaged or cracked, continuing to use the original implant post. Ongoing, regular care and maintenance of the tooth and mouth, as well as routine visits to the dentist will also play a pivotal role in the lifespan of a dental implant.

Dr. Nadeem Khan DDS at Great Smiles Family Dentistry will provide you with all of the details of your procedure prior to starting it, including any risks and benefits. We will be able to walk you through any potential causes of concern or factors that could affect the success rate of your implant. Reach out to us today to book a consultation to discuss your options for dental implants. We are conveniently located at 4646 Nantuckett Drive Toledo OH 43623. We serve patients from Toledo OH, Oregon OH, Ottawa Hills OH, Perrysburg OH, Woodhurst OH, Sylvania OH, and Shoreland OH.