Toledo Family Dental Care
Take charge of your oral health by properly and regularly brushing and flossing daily, as well as visiting your dentist at Great Smiles Family Dentistry for regular checkups and dental cleanings. We are here to keep your smile healthy and sparkling for your lifetime. For more information, call us today! We are conveniently located at 4646 Nantuckett Drive Toledo, OH 43623.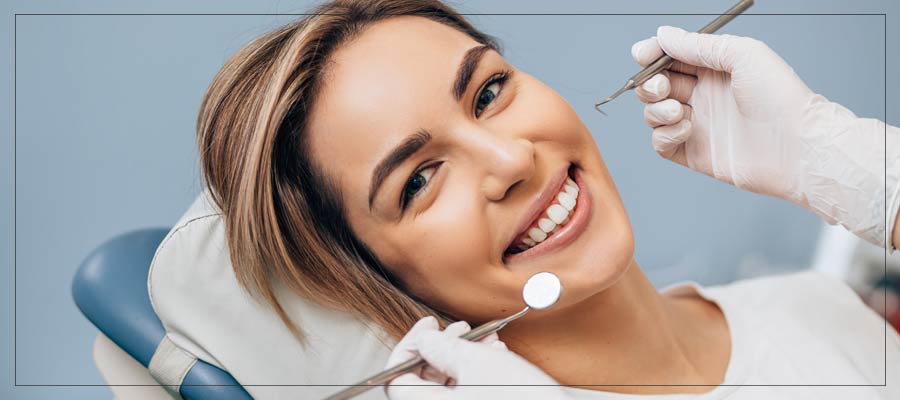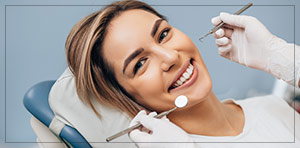 Table of Contents:
Why is dental health so important?
What are the benefits of good oral health?
What are the risk factors associated with poor oral hygiene?
How do I keep my teeth and gums healthy?

Why is dental health so important?

Your mouth is the entry access to your digestive and respiratory tracts, which bacteria can enter and cause disease from. With the body's defenses and good oral health care like daily brushing and flossing, it can help to keep bacteria under control in your body.

Your oral hygiene can contribute to various diseases and conditions, including:

• Endocarditis
• Cardiovascular disease
• Pregnancy and birth complications
• Pneumonia
• Diabetes
• HIV/AIDS
• Osteoporosis
• Alzheimer's disease

Taking care of your dental health is an investment into your overall health. If you notice any oral health issues, contact your dentist as soon as possible.
What are the benefits of good oral health?

Poor dental hygiene can cause major oral health issues including tooth decay, cavities, gingivitis, periodontitis, and tooth loss to name a few. However, taking care of your oral health by cleaning your teeth correctly and regularly and flossing as well as visiting your dentist for regular checkups can prevent many of these problems.

Some major benefits of having good oral health and continuing to have a great relationship with your dentist by getting regular dental checkups and dental cleanings include:

• Reduced risk of gum disease
• Reduced risk of tooth decay
• Reduced risk of heart disease
• Reduced risk of diabetes
• Reduced risk of lung disease
• Reduced risk of Alzheimer's
What are the risk factors associated with poor oral hygiene?

Not taking care of your oral hygiene can cause serious consequences not only will you deal with painful, disabling, and costly oral diseases, but you might also be one that deals with oral diseases like:

• Dental cavities
• Gum disease
• Cleft lip and palate
• Oral and facial pain
• Mouth and throat cancers

Not only that, gum disease is well known for being associated with diabetes, heart disease and stroke. Many of these oral diseases can be easily prevented with proper regular dental care from yourself as well as going to see your dentist.
How do I keep my teeth and gums healthy?

Correctly brushing your teeth, gums, and tongue as well as flossing daily are not the only things that are going to help keep your teeth and gums healthy, but regularly seeing your dentist for oral health checkups are also necessary as well as dental cleanings to make sure you are on the correct track with your dental health.

A few more things you can do to help contribute to keeping your teeth and gums healthy include:

• Limiting your intake of soda, coffee, and alcohol

These beverages may contain high levels of phosphorus, but intake of too much phosphorus can actually deplete the body's calcium levels which in turn causes dental hygiene problems such as tooth decay and gum disease. As well, beverages like the ones listed above can contain additives like corn syrup and food dye which can make your teeth turn dull and discolored.

• Drink tap water whenever possible

Bottled water reduces any decay-preventative benefits that are often found in tap water from fluoride.

• Monitor your low-carb diet

Low-carb lifestyles are well known for causing bad breath. Make sure to continue with a well-balanced and dental-healthy lifestyle to help reduce any tooth decay.

• Increase your calcium intake

As we age, we start to lose more bone mass, so it is important to restore the lost calcium with a daily supplement of calcium through vitamins or by eating fruits and veggies that are high in calcium.

• Take daily measures of vitamins C and D

Vitamin C and D help to support the absorption of healthy mouth minerals like calcium and phosphorus, which helps to support your bones and gum tissues.

• Quit smoking

Smoking is one of the largest contributors to an aging mouth. Smoking will help to break up calcium absorption into the body and can cause potentially life-threatening diseases like oral cancer and more.

If you or someone you love is looking for a qualified and trusted dentist, come to Great Smiles Family Dentist today. Our kind and compassionate dentist is experienced at helping people achieve good oral health. Call us today for more information. We look forward to serving you! We serve patients from Toledo OH, Oregon OH, Ottawa Hills OH, Perrysburg OH, Woodhurst OH, Sylvania OH, and Shoreland OH.