Emergency Dental Care in Toledo, OH
Family Dentist Nadeem Khan and his specialized staff of dental specialists have the advanced training and experience to deal with various dental emergencies. Conveniently located at 4646 Nantuckett Drive Toledo, OH 43623, our team at Great Smiles Family Dentistry offers amazing and supportive care for anyone experiencing a dental emergency. Call us today for more information.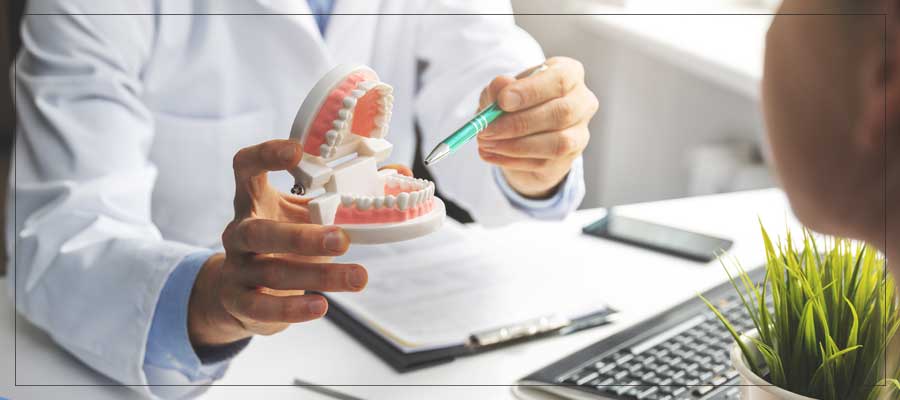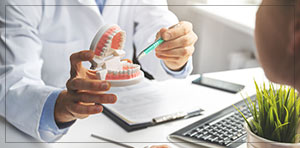 Table of Contents:
What to do in a dental emergency?
What are the most common dental emergencies?
What is the cost of dental emergencies?
Will my insurance cover emergency dental care?
We understand that having you or your child injured can be scary and we want to make sure you feel confident and supported by our staff. Here is everything you need to know and emergency dental care in Toledo, OH.
What to do in a dental emergency?


In the case of a dental emergency, you can either go to an emergency room immediately or try to get an appointment with your dentist. For serious dental emergencies, we do suggest you go to the hospital so that you get the medical care you urgently need. If it can wait for a scheduled appointment, we will get you in as soon as we possibly can.
 
A cracked tooth lost filling or mysterious toothache can most definitely be treated at Great Smiles Family Dentistry or your local dentist!
What are the most common dental emergencies?


Dental emergencies can range in severity, but here are the most common emergencies that we see in our clinic:
 
• Cracked tooth

A cracked tooth can lead to bigger problems so make sure to book an appointment right away to get it fixed. While waiting for a dentist appointment, we recommend rinsing out your mouth and applying a cold compress to the damaged area.
 
• Toothache

Toothaches can be caused by a plethora of problems and can be incredibly uncomfortable. Book an appointment with Great Smiles to find the cause of the toothache.
 
• Loss of permanent tooth

An injury can cause the loss of a permanent tooth which may require you to go to the hospital. If you put the tooth in a glass of milk, there is a chance it can be put back in place.
 
• Extruded tooth

An extruded tooth or a dislodged tooth needs immediate treatment from a dentist or emergency room. Apply a cold compress onto your face and get medical care right away to fix the tooth and prevent possible infection.
 
• Injured gums and tongue

Emergency dental care also includes the gums and the tongues. Fortunately, these injuries tend to heal themselves; however, if the bleeding doesn't stop, seek care to possibly get stitches.
 
• Missing filling

A missing filling can get infected and cause a lot of pain. Call your dentist to prevent infection and in the meantime, consider placing a piece of sugarless gum onto your cavity to keep it as protected as possible.
What is the cost of dental emergencies?


Costs of dental emergencies will vary depending on your personal situation. Below are the estimates of some of the more common dental emergencies we see. Please contact our clinic for the exact pricing at Great Smiles Family Dentistry.
 
• Dental Crown: $500 – $1500
 
• Tooth Extraction: $200 – $600
 
• Filled Cavity: $130 – $300
 
• Root Canal: $700 – $1500
Will my insurance cover emergency dental care?


In the case of an emergency, the last thing Great Smiles Family Dentistry wants you to be worrying about is financial concerns. Major insurance companies typically have policies that include and cover emergency dental care. We are here to help fill out any insurance forms and if you don't have insurance, we can help you navigate other payment plans. Ask our clinic about our interest-free payment plan and our Smile Saver Discount Card for more information on paying out-of-pocket. Great Smiles Family Dentistry accepts all forms of payment including, cash, check, and credit cards for your convenience.
 
Whether you got hit in the face by a baseball or you suffered from a fall, Great Smiles Family Dentistry is here to help you through treatment and recovery. In cases of serious injuries of the teeth along with other areas of your body, we recommend going to an emergency room first. We proudly offer dental care to any patients in Toledo, OH, Oregon, OH, Ottawa Hills, OH, Perrysburg, OH, Sylvania, OH, Shoreland, OH, and Woodhurst, OH. We are so thankful for our amazing patients and can't wait to help you confidently smile again! We serve patients from Toledo OH, Oregon OH, Ottawa Hills OH, Perrysburg OH, Woodhurst OH, Sylvania OH, and Shoreland OH.