Cost of Dental Whitening in Toledo, OH
Professional teeth whitening is a good idea for anyone looking to brighten their smile! Great Smiles Family Dentistry would love to answer any additional questions, concerns, or inquiries you have about teeth whitening costs or treatment. For more information call us today! We are conveniently located at 4646 Nantuckett Drive Toledo, OH 43623.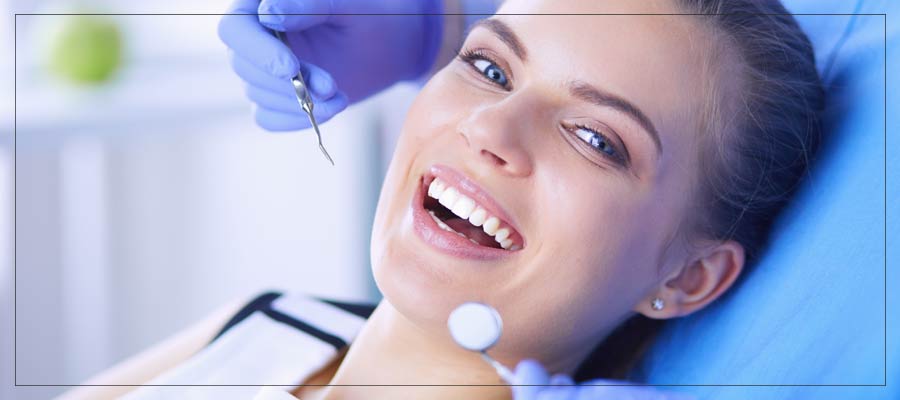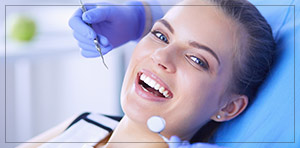 Table of Contents:
How much does teeth whitening cost?
What are the factors affecting the cost?
How long does teeth whitening last?
Is professional teeth whitening worth the cost?
The team at Great Smiles Family Dentistry offers amazing dental whitening services to help your smile shine. Dr. Nadeem Khan and his great team of dental specialists have the experience, education, and training required to help you achieve the smile of your dreams. If you struggle with discoloration in your teeth, we've got your back. Food, coffee, tea, and soda can all cause discoloration you may want to get rid of. Over time this happens to everyone, so don't be embarrassed to come to visit us for our highly effective teeth whitening services. Here is everything you need to know about teeth whitening treatment costs.
How much does teeth whitening cost?


The cost of whitening treatment depends on which type you and your dentist decide is best for you. Laser teeth whitening can cost anywhere from $500-$1500 per treatment. You can also choose dentist-provided at-home whitening treatments that cost about $300-$500. Check with your benefits and insurance to see if you qualify for free teeth whitening services.
What are the factors affecting the cost?


Factors that can affect the cost include treatment methods, current color of teeth, practices, lifestyle habits, and general oral health. Discuss with your dentist how many treatments will be before scheduling a whitening treatment!

• Treatment methods

Laser, in-office treatments are much more expensive than dentist take-home treatments. However, laser whitening treatments are easily considered to be the most effective and long-lasting method. Medical professionals know how to give natural-looking results that are more cost-effective in the long run.
 
• Current color of teeth

The current color of your teeth will impact how many treatments and refills you will need. Patients with light yellow stains see results much faster than those with gray or blue stains.
 
• Lifestyle habits

Lifestyle habits such as smoking, drinking large amounts of coffee, not regularly visiting your dentist, and consuming highly acidic foods can make a huge impact on your teeth. If you continue with these lifestyle habits, be prepared to need more frequent refills and spend more money on whitening treatments.
 
• General oral health

Practice the right oral hygiene before and after your teeth whitening treatments and you will see amazing results. A consistent oral care routine will ensure no tartar, plaque, or cavities will be in the way of stunning white teeth.
How long does teeth whitening last?


Teeth whitening lasts for half a year all the way up to three years. Even though results won't be permanent, consistent refills will allow your teeth to stay perfectly white for as long as you wish. Typically whitening treatments stay noticeable, yet natural, for about a year.
Is professional teeth whitening worth the cost?


Even though you can pick up whitening strips at your local grocery store, we definitely recommend professional teeth whitening. Here are five major benefits of getting your teeth professionally whitened:
 
• Effectiveness

There's no arguing that professional teeth whitening services are more effective than over-the-counter at-home whitening. Advanced technology allows for stronger, longer-lasting results.
 
• Speed

Laser treatments produce beautiful results after just one treatment whereas at home results can take months. The second you leave our offices, you will be a different, happier you!
 
• Safety

Tooth sensitivity is a very real and important factor to consider. Seeing a medical professional will make sure that you don't permanently damage your tooth enamel. This can also prevent damage to the gum tissue and gum line.
 
• Aesthetic appearance

Whitening at home is almost trial and error based. Letting them sit for too long can cause your teeth to become way too white. On the other hand, leaving the treatment on for too little will make it difficult to see any results at all. Going to a professional will give you the natural-looking beauty you want.
 
• Heightened confidence

Confidence starts with a great smile! Professional teeth whitening can help you gain confidence and realize how truly gorgeous you are.
 
Visit Great Smiles Family Dentistry to learn more. Call us today. We serve patients from Toledo OH, Oregon OH, Ottawa Hills OH, Perrysburg OH, Woodhurst OH, Sylvania OH, and Shoreland OH.