Top Rated Family Dentist in Sylvania, OH
If you live near Sylvania, OH and are looking for a Family Dentist, then visit Great Smiles Family Dentist! Great Smiles Dentist has a top-rated family dentist and is happy to help with all your dental needs. Our dentist can treat the whole family from children to adults with all dental needs. Call us today for more information. We are conveniently located at 4646 Nantuckett Drive Toledo, OH 43623.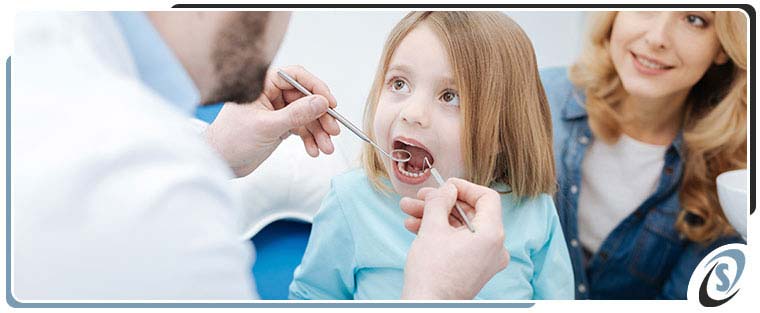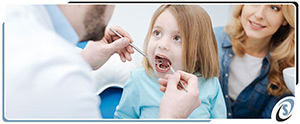 When you have a family, it is convenient and essential to have one dentist for the whole family that you can trust to do a great job and treat you and your children with kindness and respect. At Great Smiles Family Dentistry, our top-rated family dentist has assembled a fantastic team of friendly professionals that will consistently provide flawless dental work and treat you and your family like our family!
What does a dentist do?
The role of a dentist is to take comprehensive care of their patients' oral health. Such care involves removing tooth decay, filling cavities, repairing broken teeth, diagnosing and treating issues with patients' gums, jaw, and teeth, as well as cosmetic improvements to patients' smiles! At Great Smiles Family Dentistry, our lead dentist is Dr. Nadeem Khan! Dr. Khan has over 20 years of experience in general, family, and cosmetic dentistry, and has been the recipient of numerous awards and recognitions, such as being named America's Top Dentist in 2009 and 2016!
How do I find the best dentist?
We don't want to brag, but we are going to anyway. If you want to find the best dentist, all you need to do is to come to Great Smiles Family Dentistry! While there are many great dentists out there, Dr. Khan has a truly unique skillset and dental background that has come to bear on his many achievements and the great dental team he has assembled at Great Smiles Family Dentistry. Check out our Patient Reviews page to hear from Dr. Khan's clients about their experience at Great Smiles Family Dentistry.
What are the benefits of going to a dentist?
Caring for your oral health is not just a childhood chore! There are many benefits to regular dental visits, including but not limited to the avoidance of oral illnesses or problems that require invasive and expensive dental procedures. It may seem like a paradox, but the more you visit the dentist, the less likely you are to need major dental work, and the less you will spend as a result! When you have regular dental check-ups, your teeth and gums receive a deep cleaning to remove any bacteria such as plaque and tartar that lead to cavities and tooth decay. After your gums, teeth, and in between your teeth are cleaned, your teeth are polished with dental fluoride to whiten and strengthen your enamel. Dental check-ups also look for any warning signs that your teeth are decaying, developing cavities, or if your gum health is declining. Thus, by scheduling regular dental check-ups, your dentist can catch any potential dental problems and deal with them before they progress into something worse!
What services do dentists offer?
While there are many services that all dentists offer, such as dental cleaning or fillings, each dental clinic may offer different services depending on the expertise and training of their dental team. At Great Smiles Family Dentistry, we offer basic and advanced dental procedures and a wide array of cosmetic services! The following is a list of the services we provide and the conditions we treat at our clinic:
Bridges
Crowns
Dental sealants
Dentures
Gum disease
Mouth cancer screenings
Nightguards
Occlusal (bite) adjustment
Porcelain fillings
Root canal
Root planning and scaling
Sleep apnea
Temporomandibular joint (TMJ) disorder
Tooth extractions
Veneers
If you are looking for a top-rated dentist near Sylvania, Ohio, look no further than Dr. Nadeem Khan at Great Smiles Family Dentistry! We welcome you to schedule an appointment through our website or call us at (419) 960-4490 if you need any dental work. We serve patients from Toledo OH, Oregon OH, Ottawa Hills OH, Moline OH, Woodhurst OH, Harbor View OH and Shoreland OH.